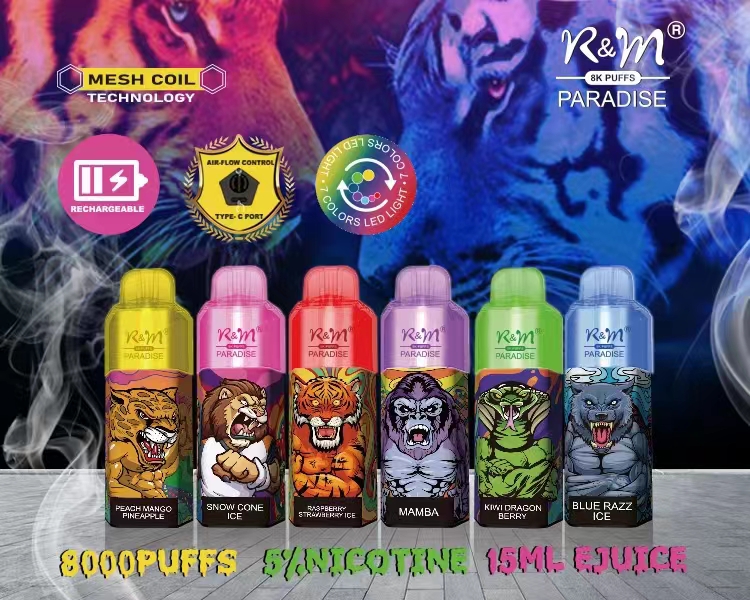 R&M PARADISE Disposable Vape [8000 Puffs]
R&M PARADISE 8000 is a rechargeable disposable vape with stylish design and popular monster design elements. it has a built-in 600 mAh high-capacity battery and 15 ml e-liquid oil capacity for 8000 puffs, giving you the ultimate enjoyment with every puff.
R&M PARADISE Rechargeable Disposable Vape with mesh coil is ideal for novice as well as MTL experienced vapers. It is definitely a promising device, we have received great reviews of R&M PARADISE 8000 puffs from many of our customers.
Product Highlights:
8000 Puffs
5% Salt Nic
15ml of E-Liquid
RGB Light
Airflow Control
Integrated 600mAh Battery
Battery Rechargeable (Type-C usb)
Package Contents: 1 x R&M PARADISE 8000 Puffs Disposable Vape
Device Charging: The Device should be charged with a 1 amp charging source because it cannot handle higher voltage than 1 amp. You can connect its micro USB cable to your laptop, smart TV, or games console for device charging.