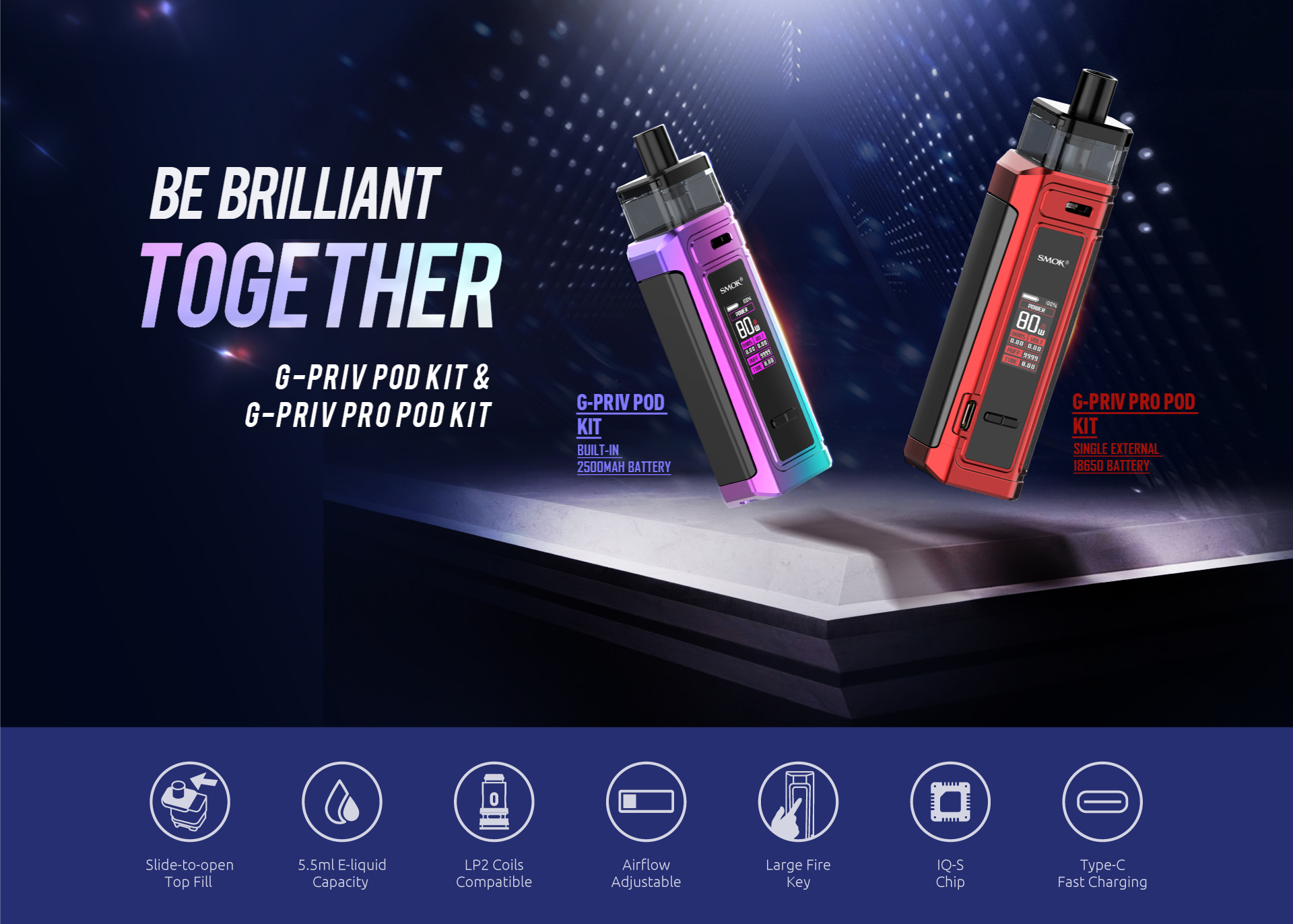 As a tribute to classic G-PRIV box mod series, G-PRIV pod mod series provides for heightened enjoyment with enriching
features, appealing contours, and an immersive vaping experience. Thanks to the toggle-style air switch to control the air
intake, you can flexibly switch the vaping style between MTL, RDL and DL by adjusting the dual air inlets. The improved pod
adopts an ingenious slide-to-open type design on its top cap to ensure everyday long-lasting vaping with a maximum e-liquid
capacity of 5.5ml. Innovation keeps changing the vaping experience.
6 COLORS AVAILABLE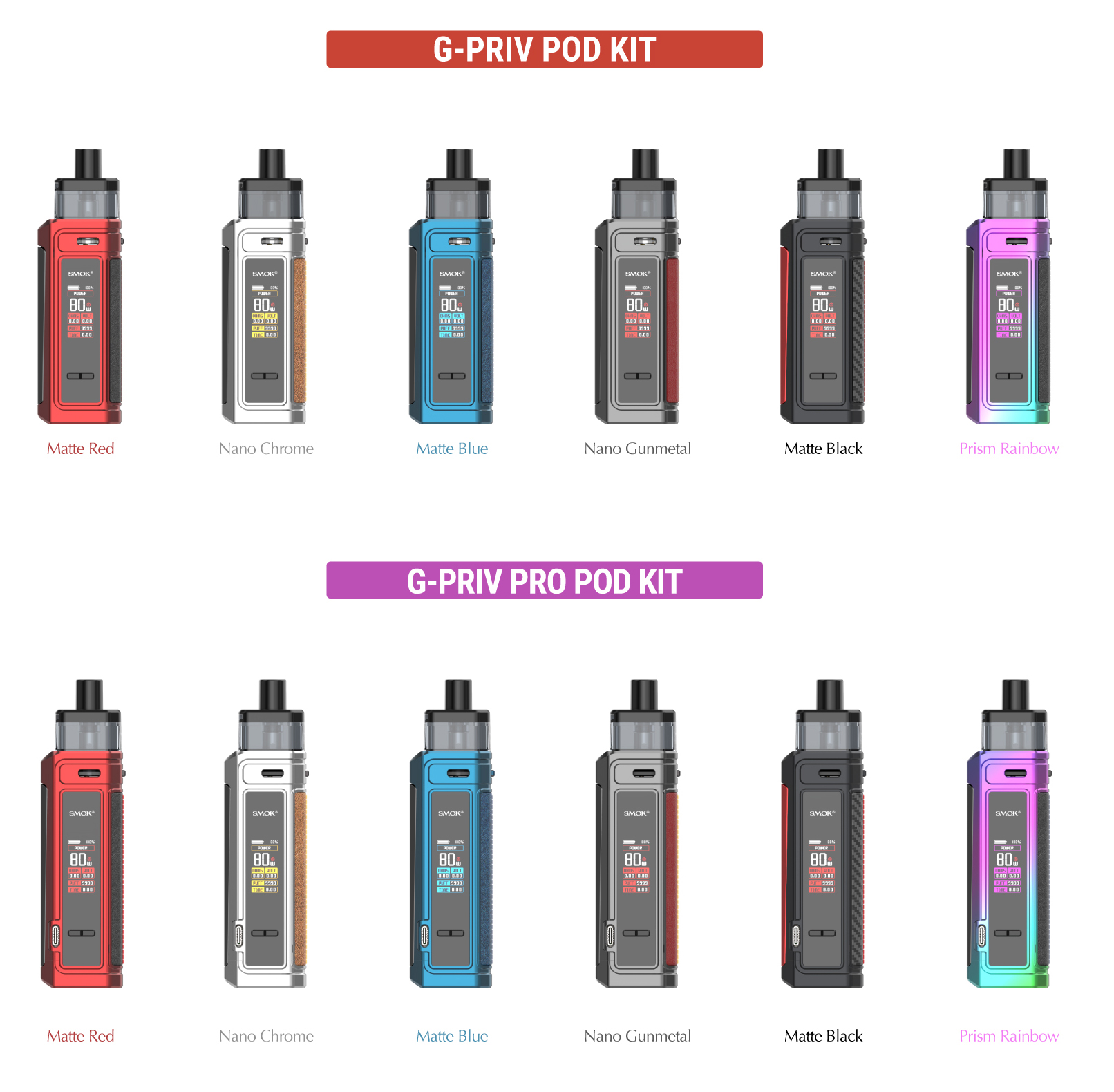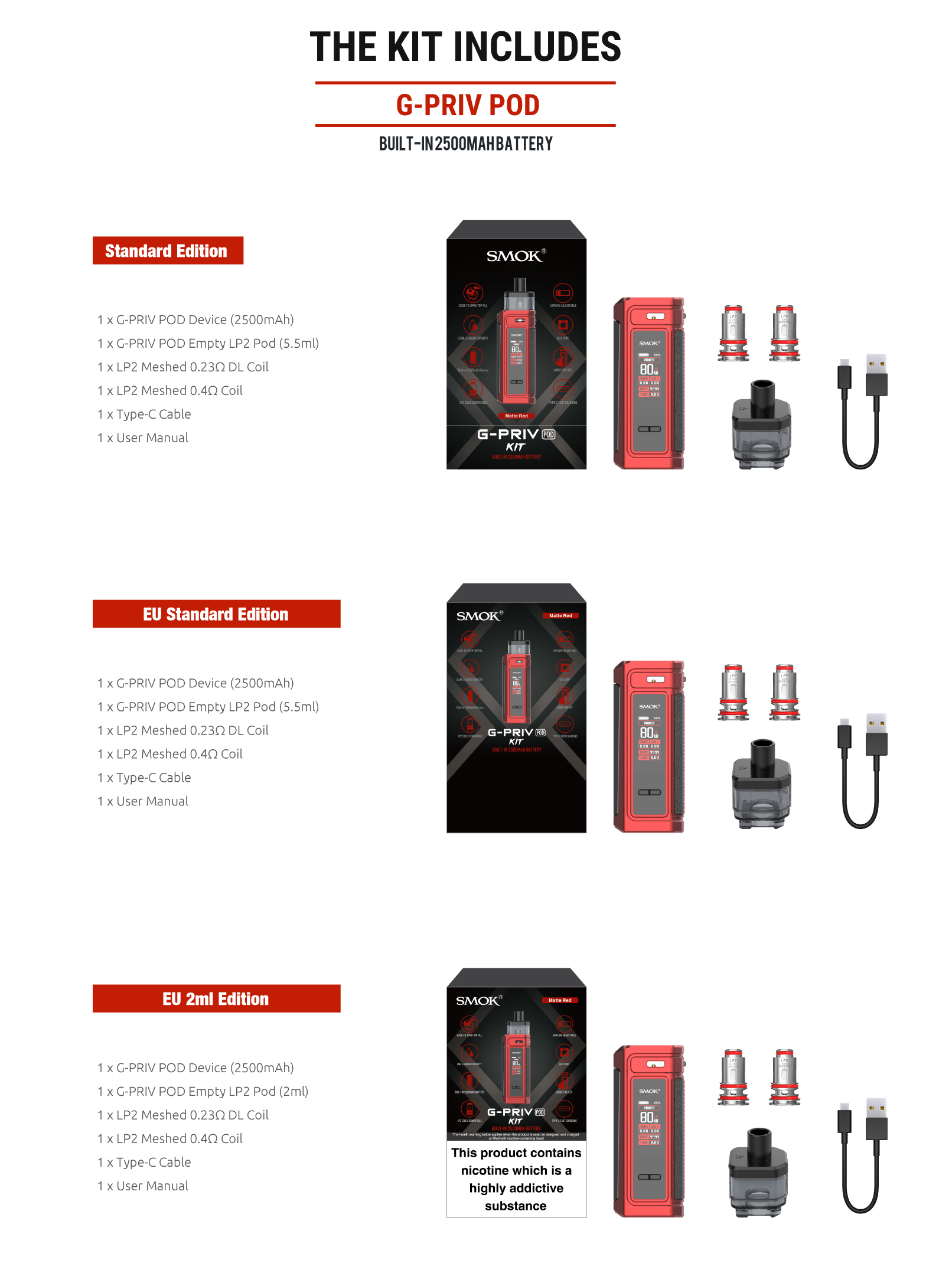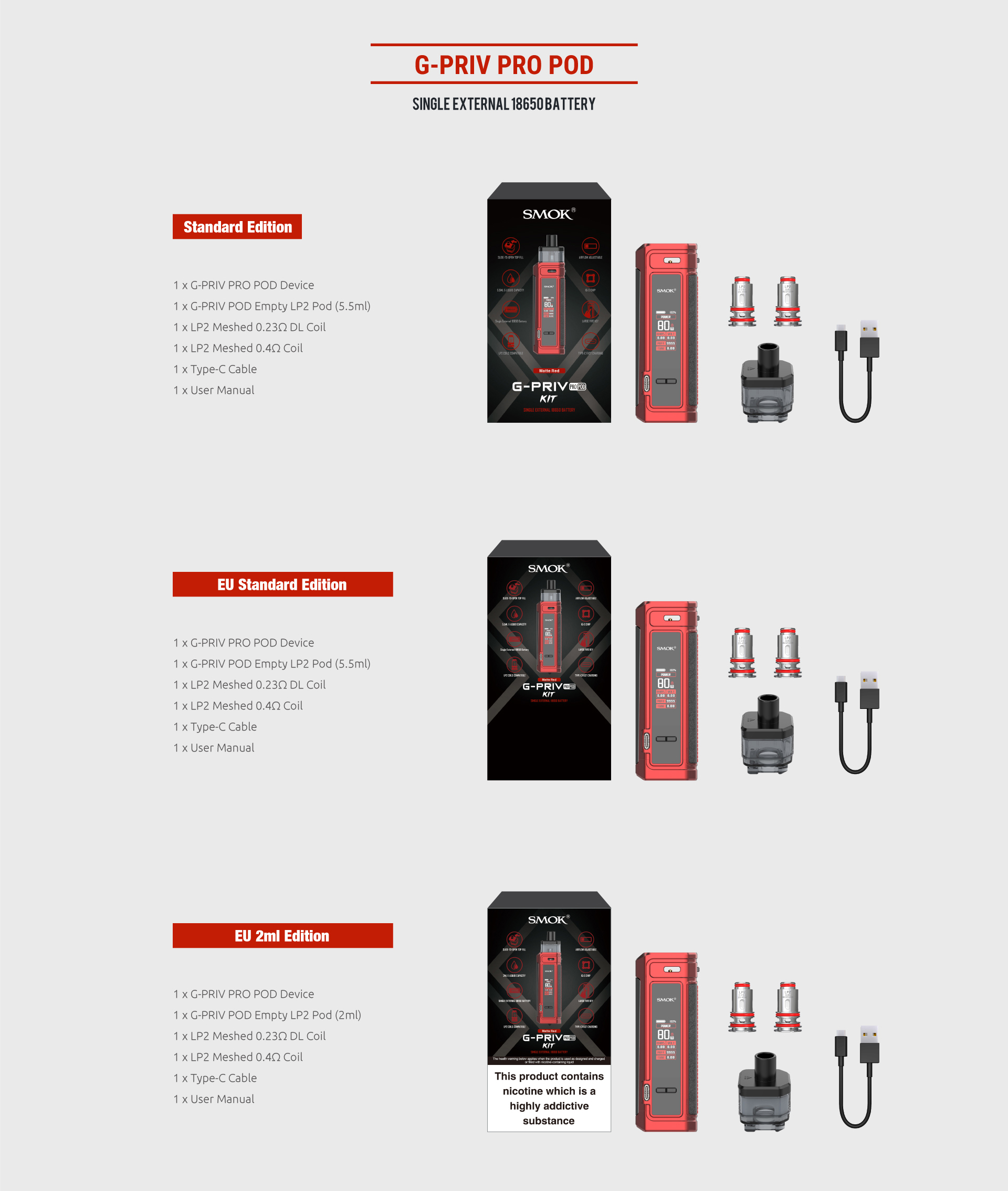 SPECIFICATIONS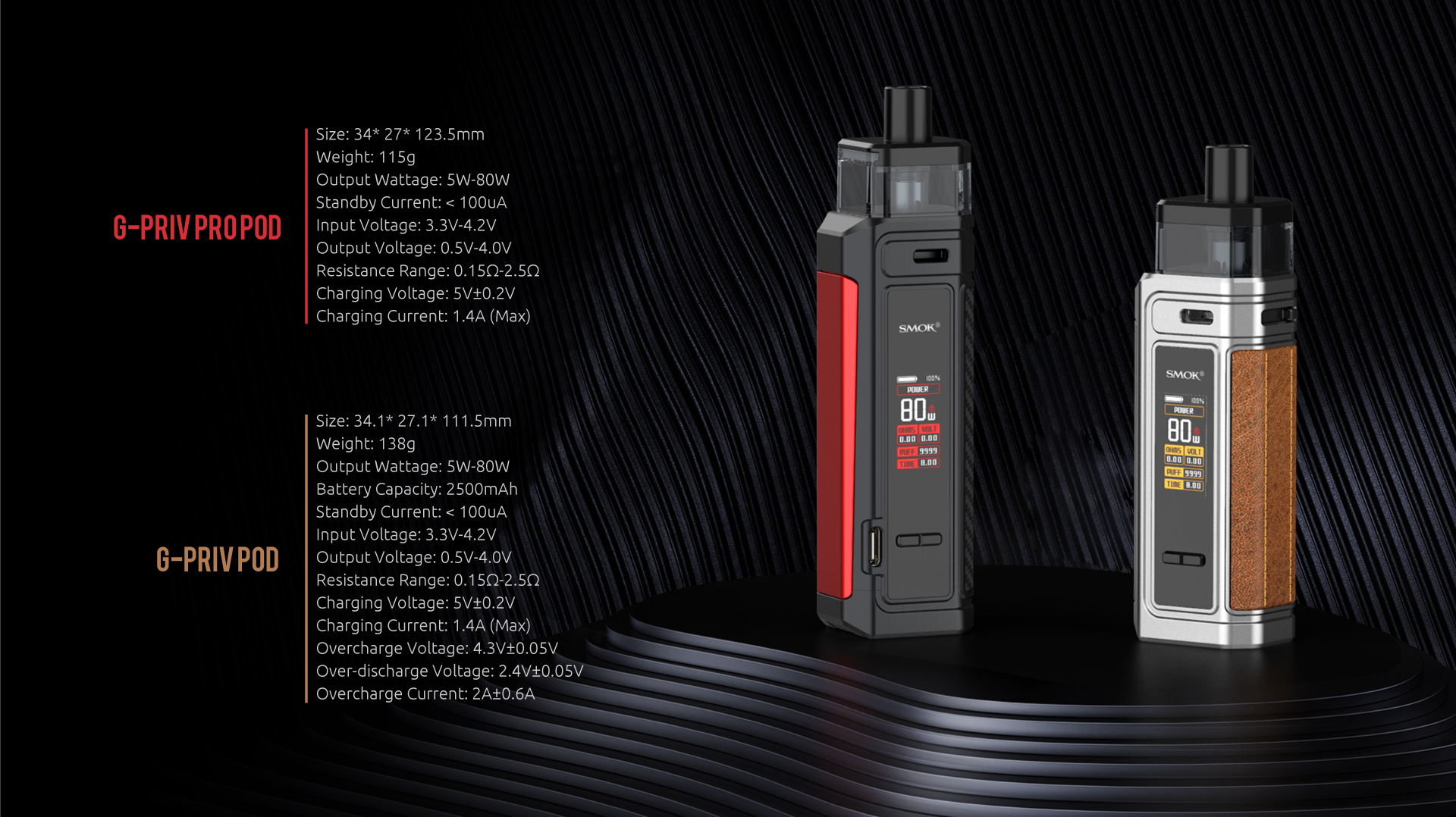 COMPONENTS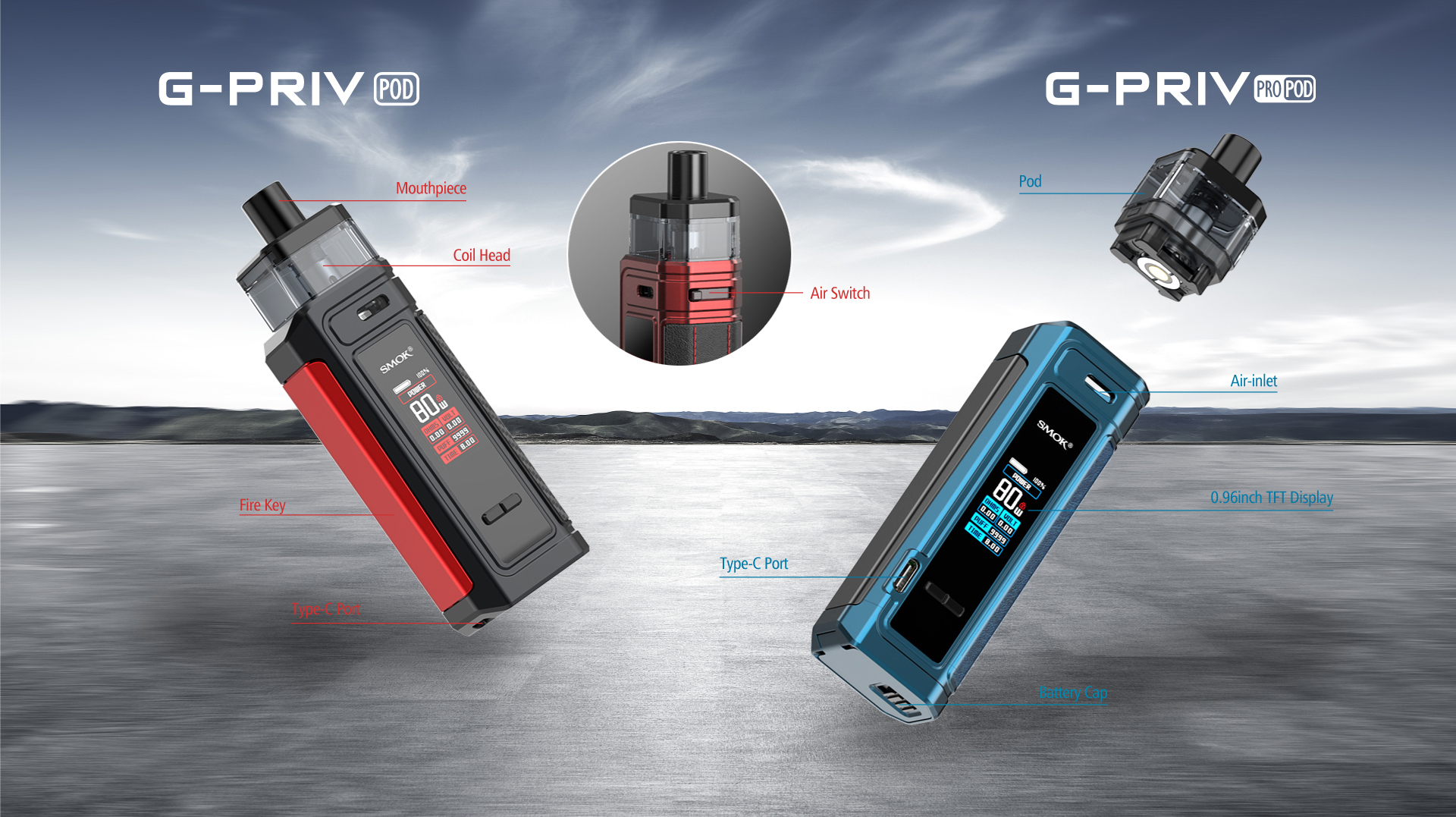 A STAR OF G-PRIV SERIES
Compact, sleek and stylish, the simplistic design of G-PRIV POD series is truly pleasing to the eye. With refined craftsmanship
and exquisite matte coating, its elegant look offers a smooth and comfortable touch in your hands.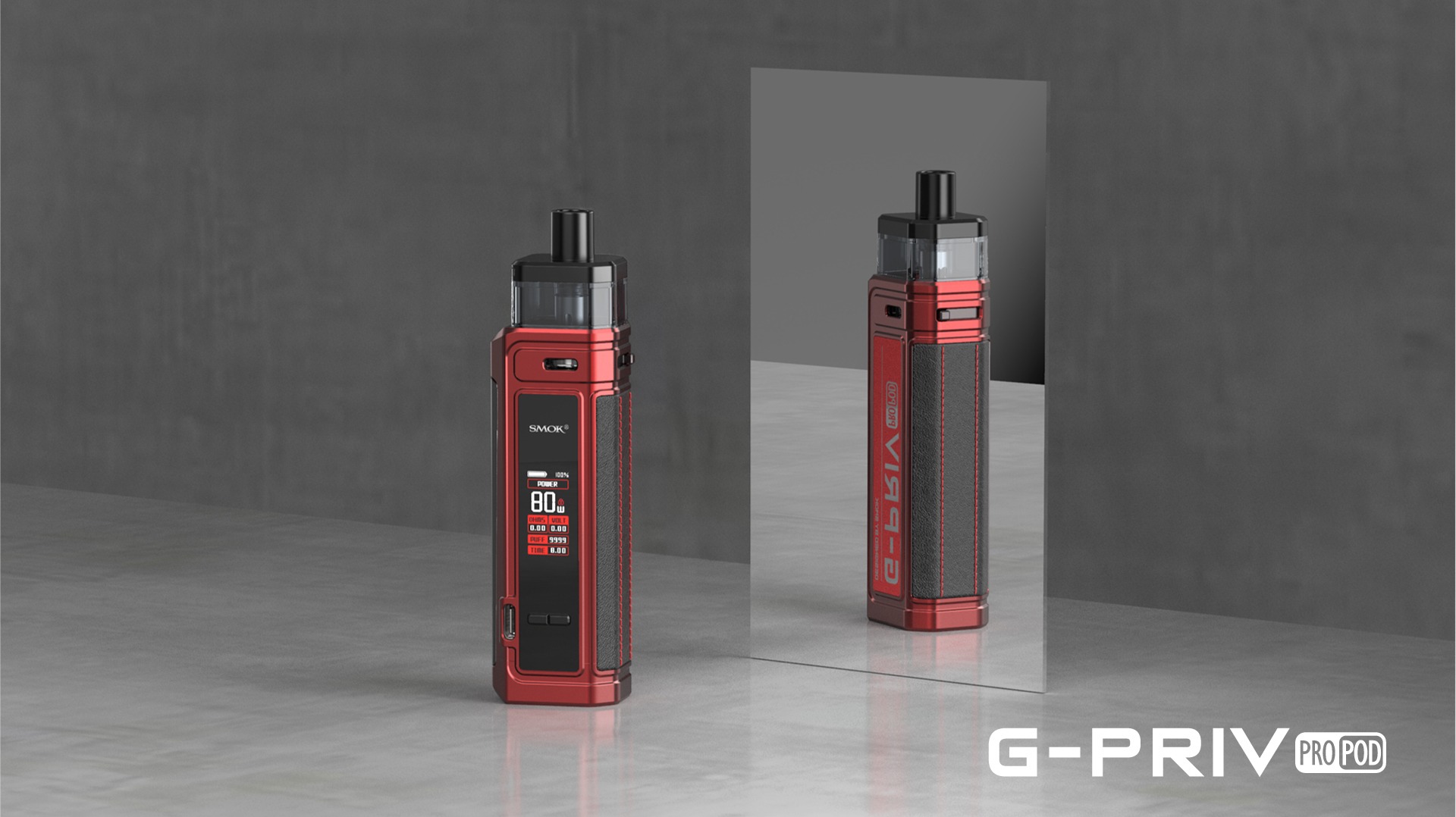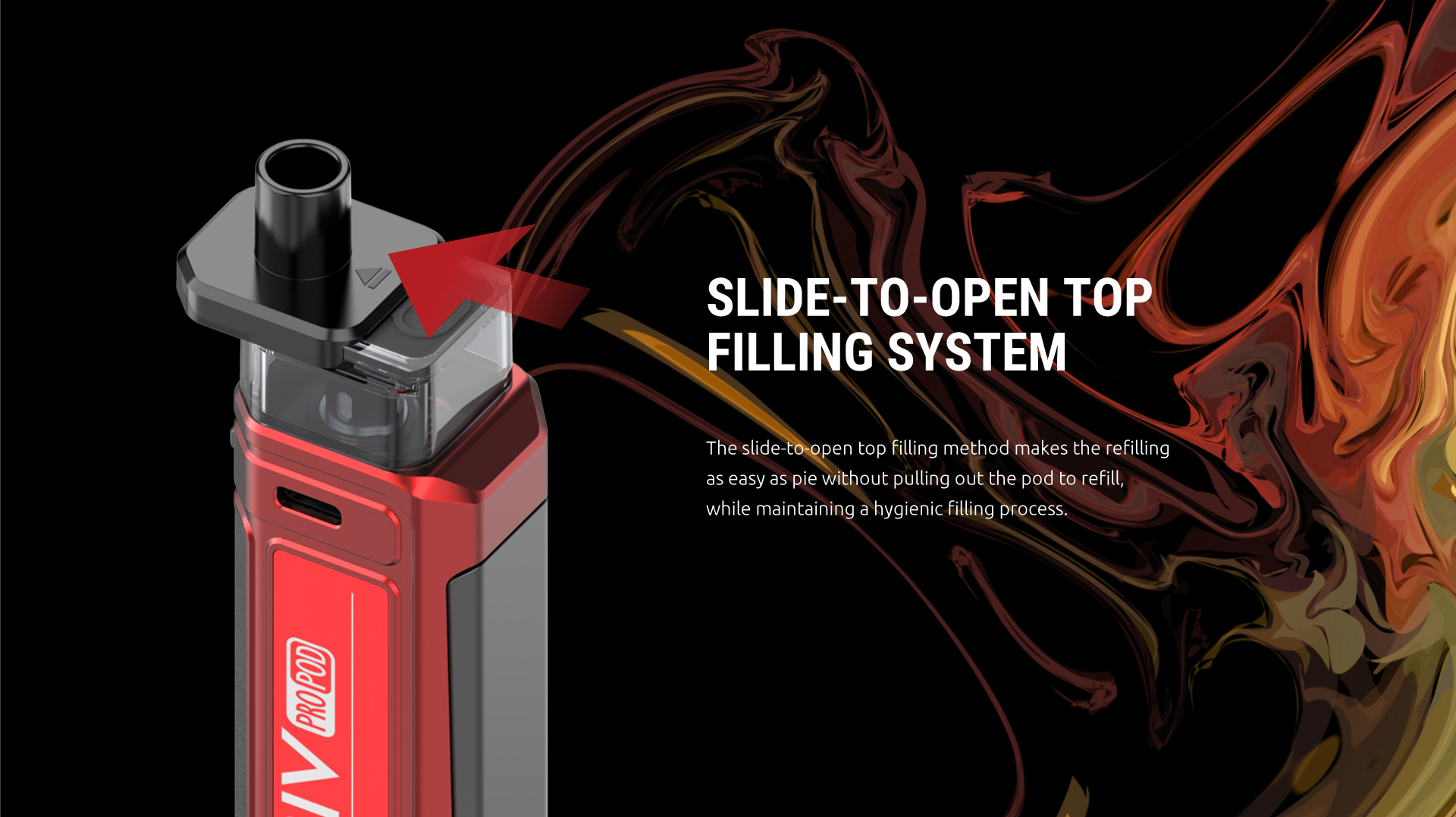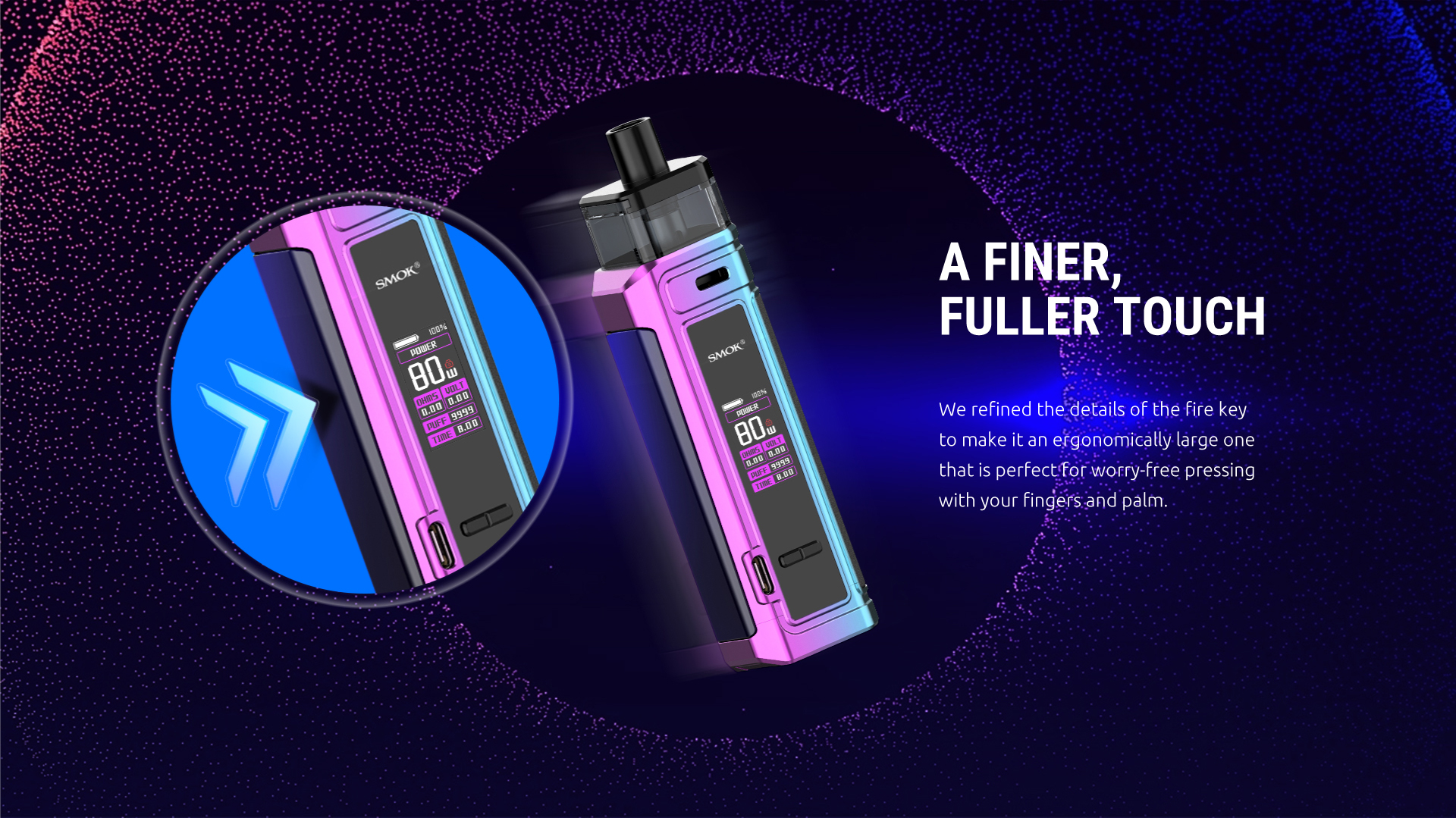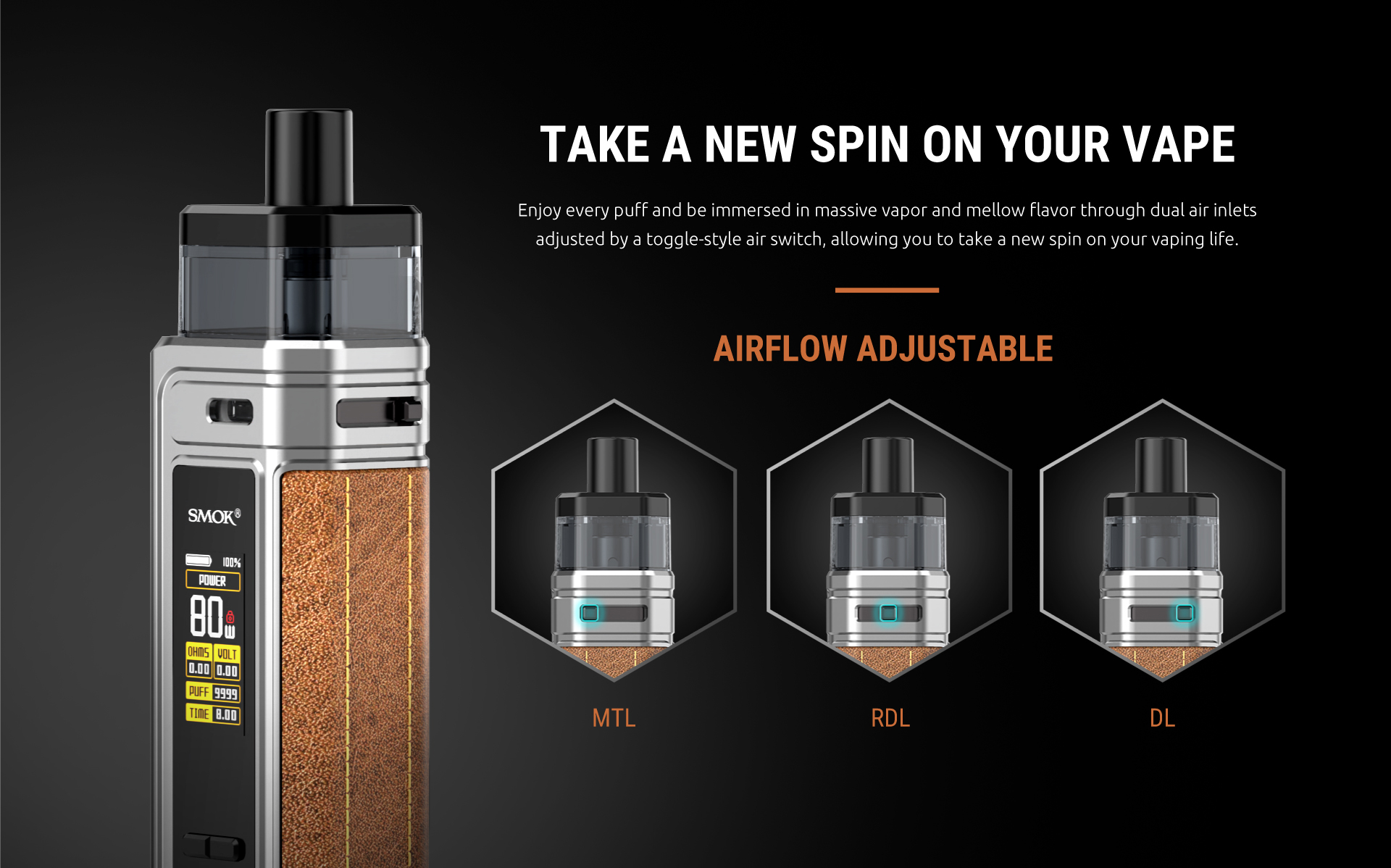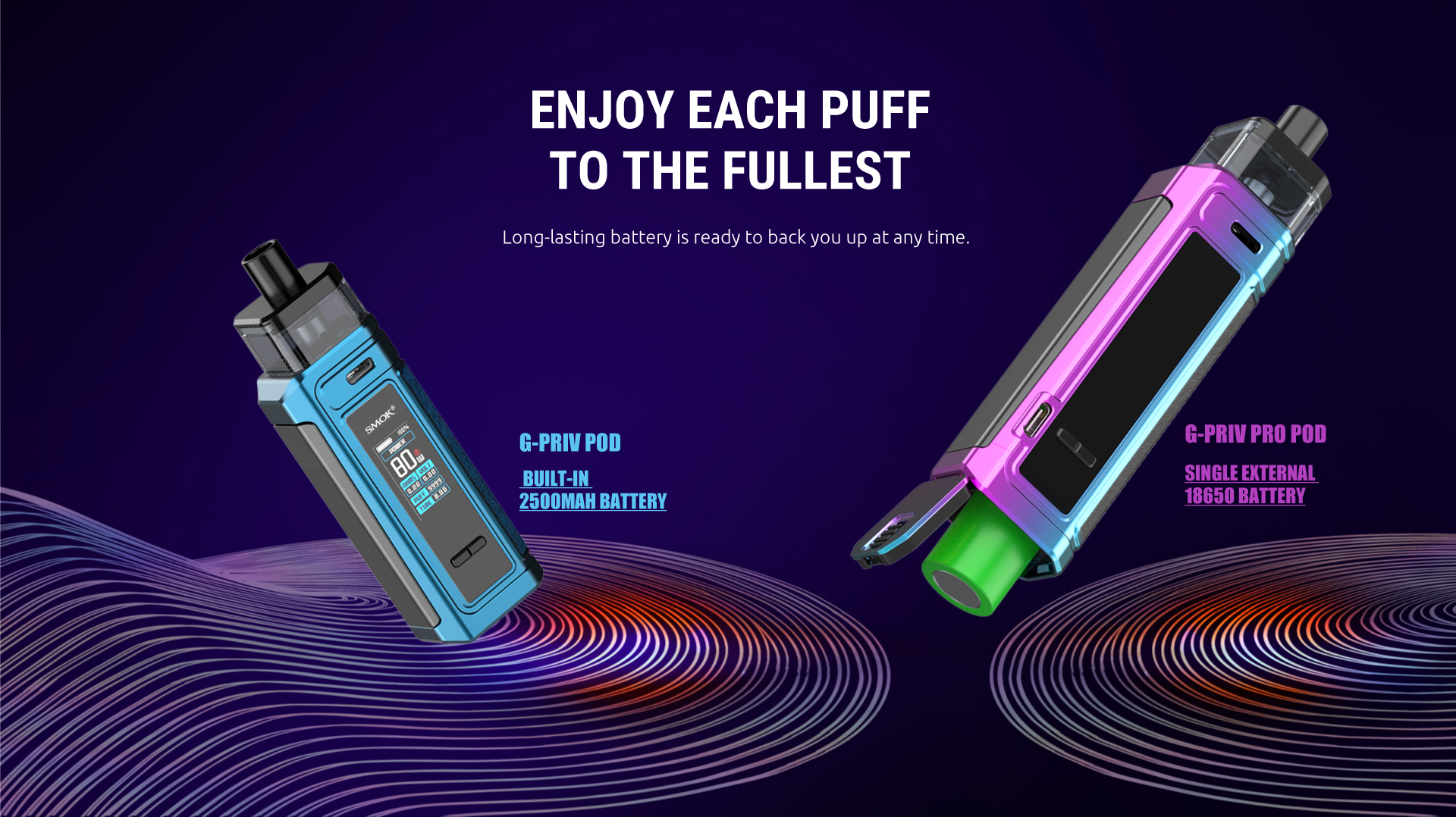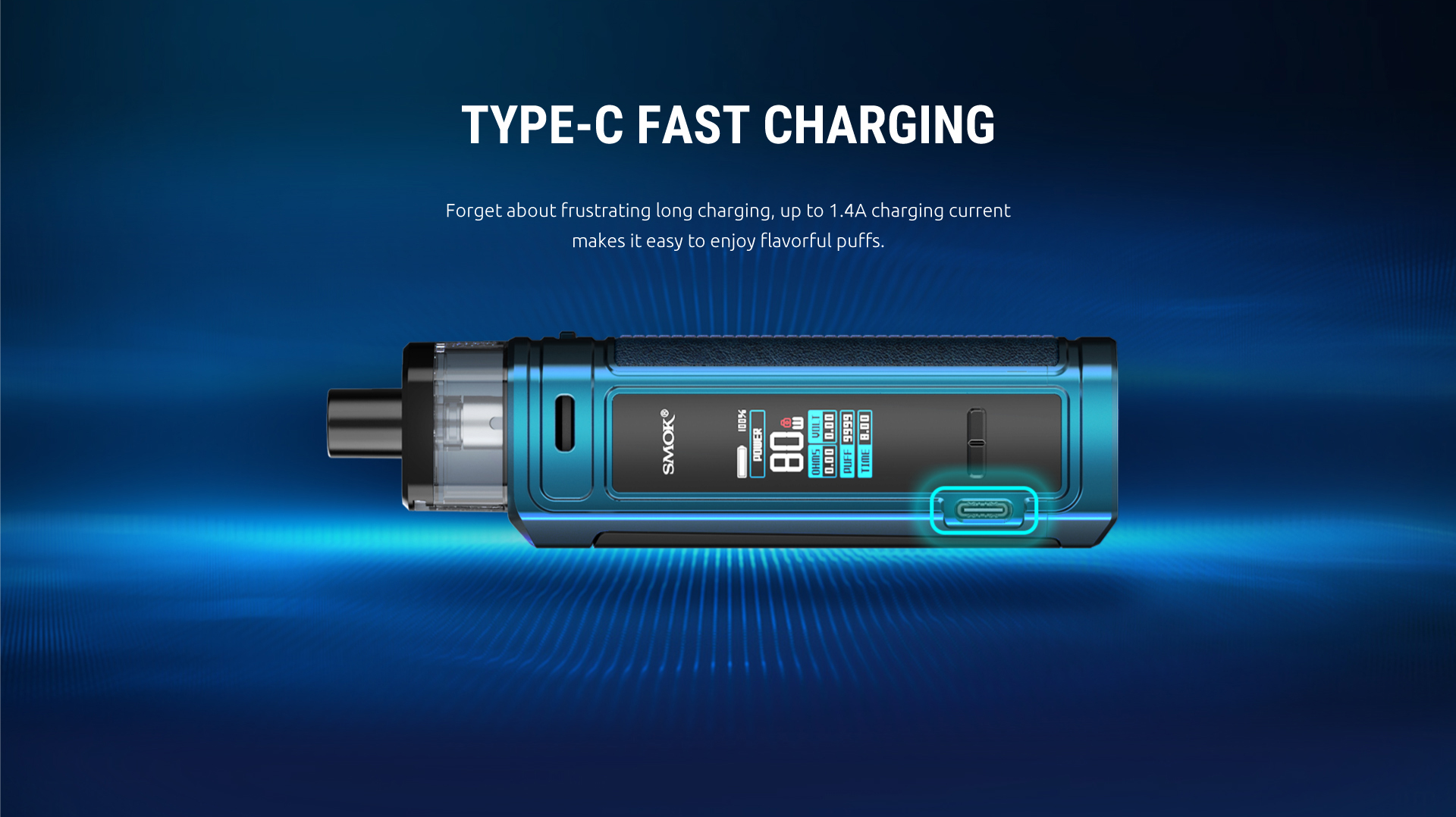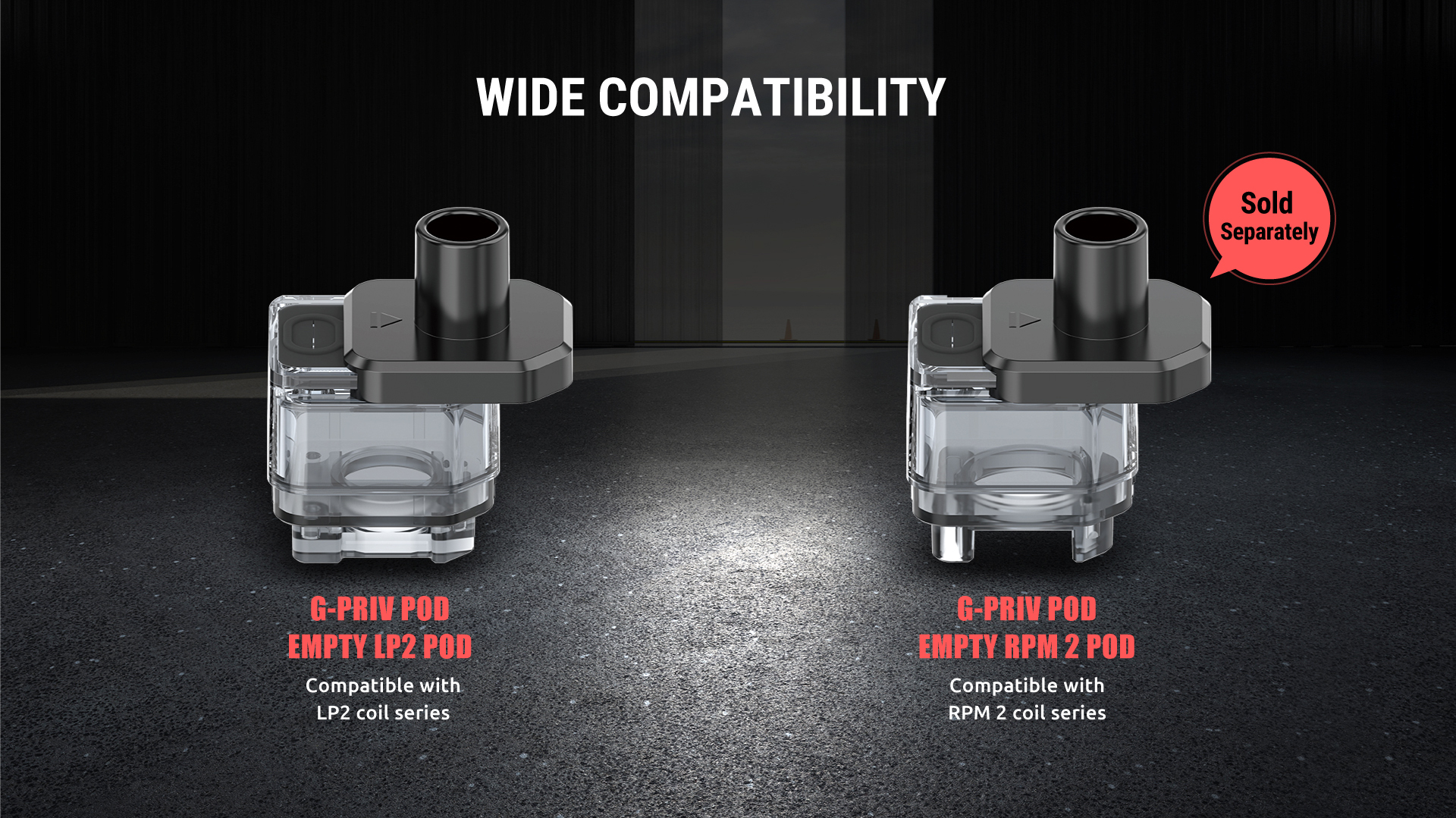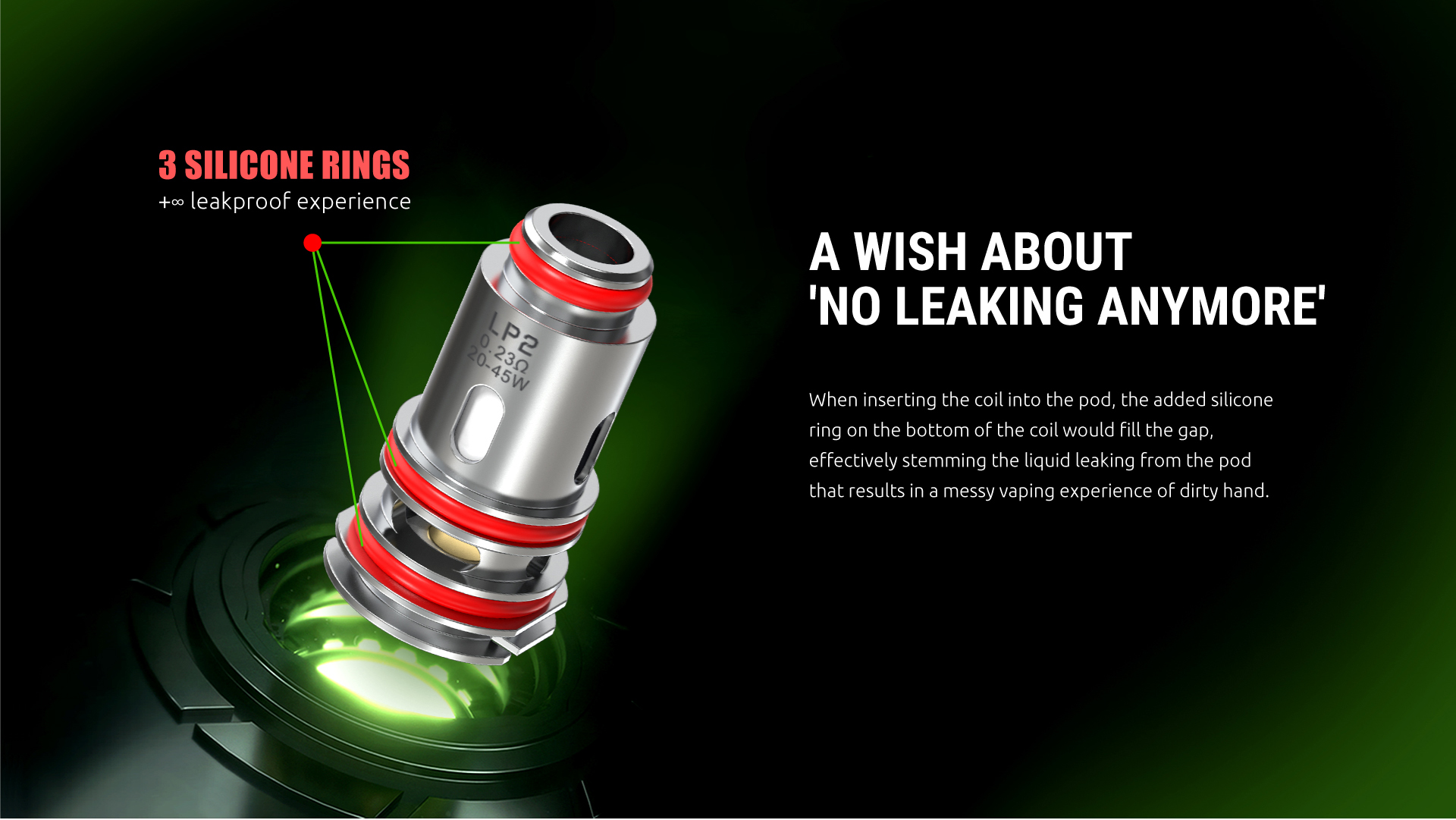 COIL INTRODUCTION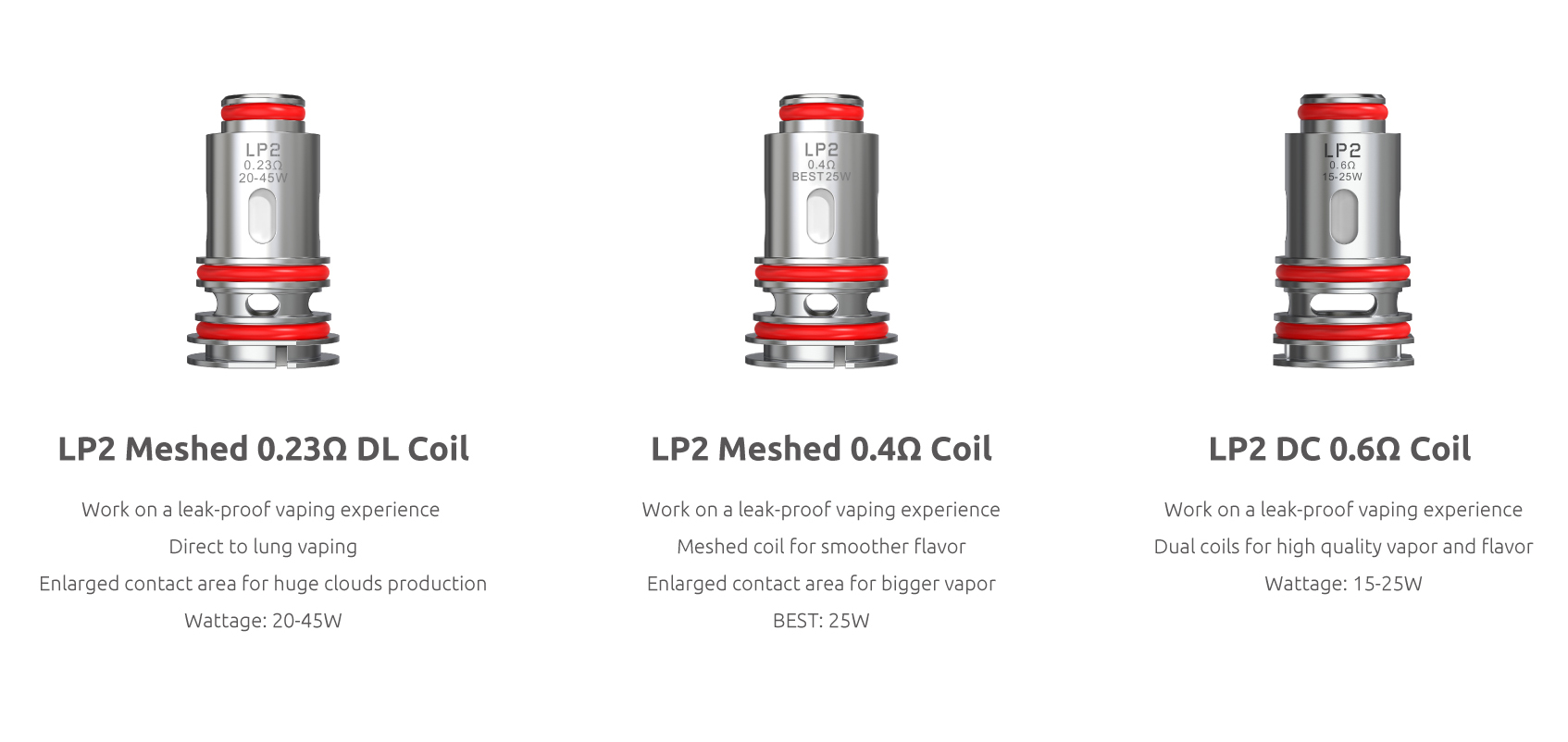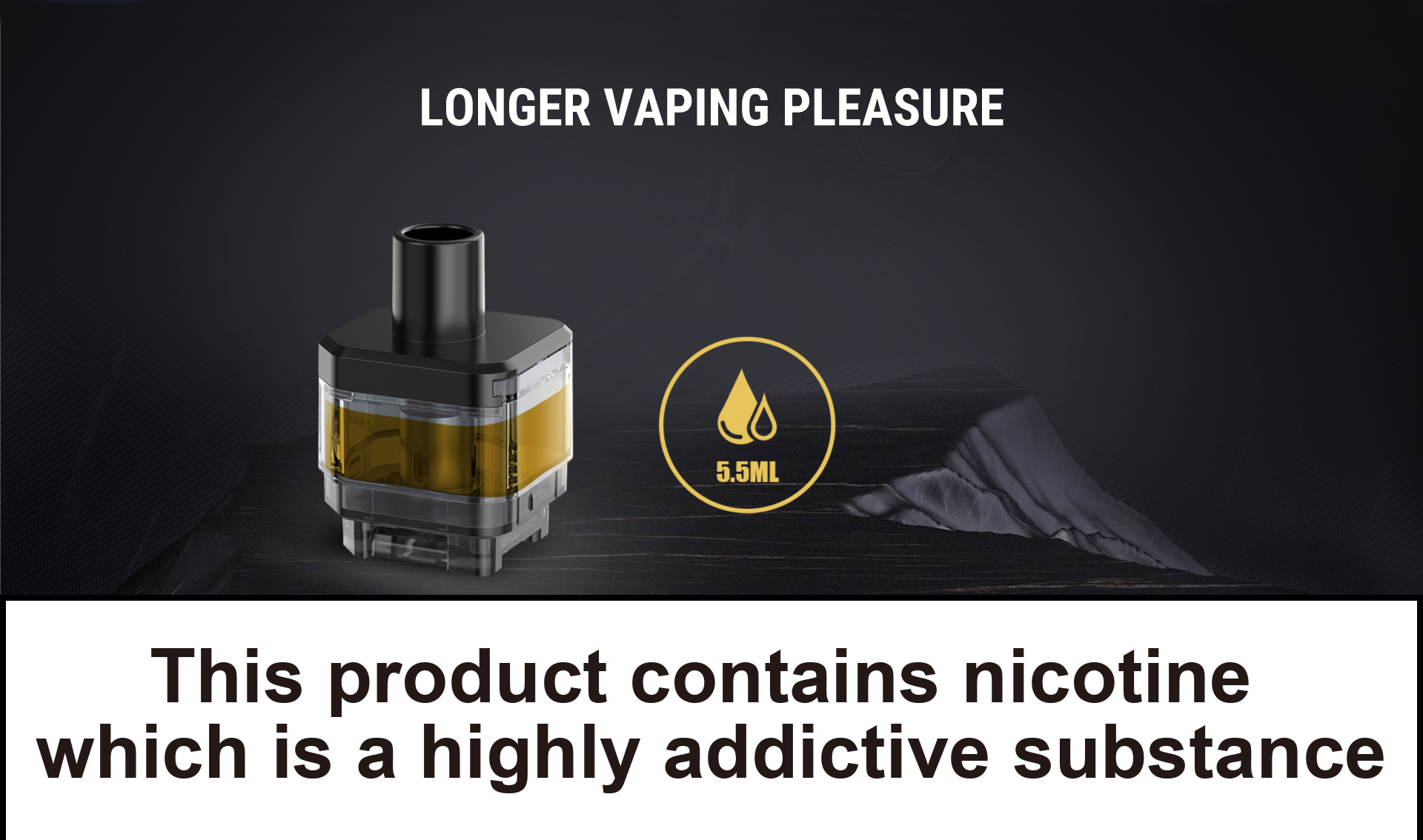 HOW TO FILL WITH E-LIQUID
Do not inhale immediately after filling the pod. Let it stand for several minutes to get the cotton completely saturated.