The LUXE X pod can provide both MTL and DTL experience with 0.4Ω and 0.8Ω pods. The COREX heating technology, applied with Morph-MESH and Cumulus Cotton, ensures rapid and even heating and provide a surprisingly boosted flavor and bigger clouds from the luxe x pod.
The SSS Leak-resistant Technology with built in coil can guarantee a more mess free experience.
The unique Morph-Mesh structure of COREX ensures a more rapidly and evenly heating to improve the Vaporization Efficiency Ratio by 50%, providing bigger clouds and boosted flavor even with such a small pod.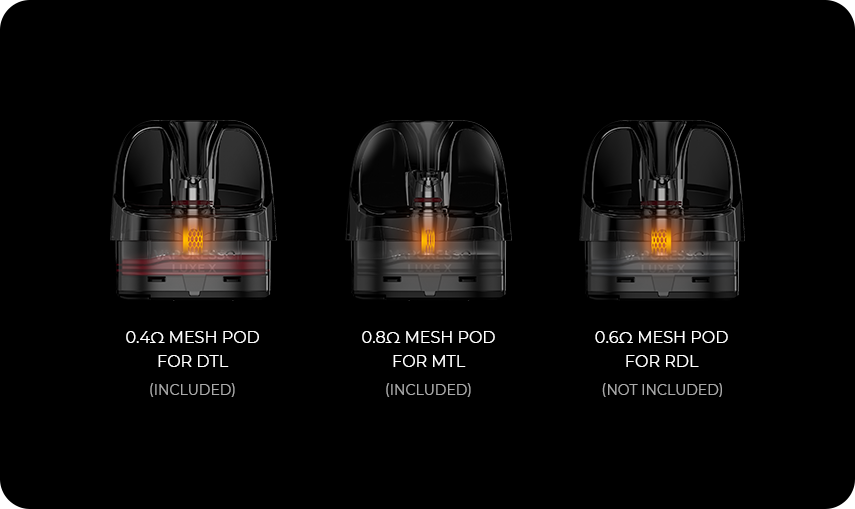 0.8Ω Mesh and 0.4Ω Mesh with customized drip tips for both MTL and DTL experience.
Auto Lock the device after 8S pressing and secured mode to protect from accidentally misfiring.
0.4Ω MESH POD0.6Ω MESH POD0.8Ω MESH POD