The Smok Devilkin 225W Vape Kit, which includes devilkin vape mod and TFV12 prince tank, 6 colors available. the 225w vape mod with blade-shaped design on both front and back sides, the front blade functional area consists of OLED screen and UP and down buttons, which is more convenient to operate, the back blade snake pattern area will activate your vaping passion deep inside. small radians in the middle of the lateral body is ergonomically designed, which is more convenient for you to grip, and greatly improves the grasp comfort level. lateral big fire key is ergonomically designed which makes it comfortable to hold, with simply press you can easily finish all the operations. the Smoktech vape mod can fire up to 225watts, powered by dual 18650 batteries, vapers can switch three working modes: VW mode, TC mode(TI, NI, SS) and memory mode. the clearly OLED screen combines with an entirely new operation interface, more vaping data will show you clearly, such as working modes, vaping effect, working voltage, battery life, and resistance value. the entirely new and upgraded UI provides you more direct and detailed vaping data, and six colors available for screen setting. the TFV12 Prince Tank can hold 8ml e juice, top refill and bottom airflow adjustable designs, compatible with Smok TFV12 Prince Coils and RBA core, will produce a large cloud of vapor and dense flavor.
Take a look at SMOK Devilkin 225W TC Starter Kit which has come in market wit TFV12 Prince Sub-Ohm Tank, Dual High-Amp 18650 Battery and so many other powerful elements. Of course, you will say wow after looking its look. Designed ergonomic, elegant curve and snake-like design are enough to fall in love with its look. While enjoying its advantage you can enjoy its advanced – airflow control so that you can maintain a balance between flavor and cloud production. 1.3" colorful wide display screen is rich with suitable UI. Along with fire bar and smartly placed adjustment buttons, this one has become the really first choice of users.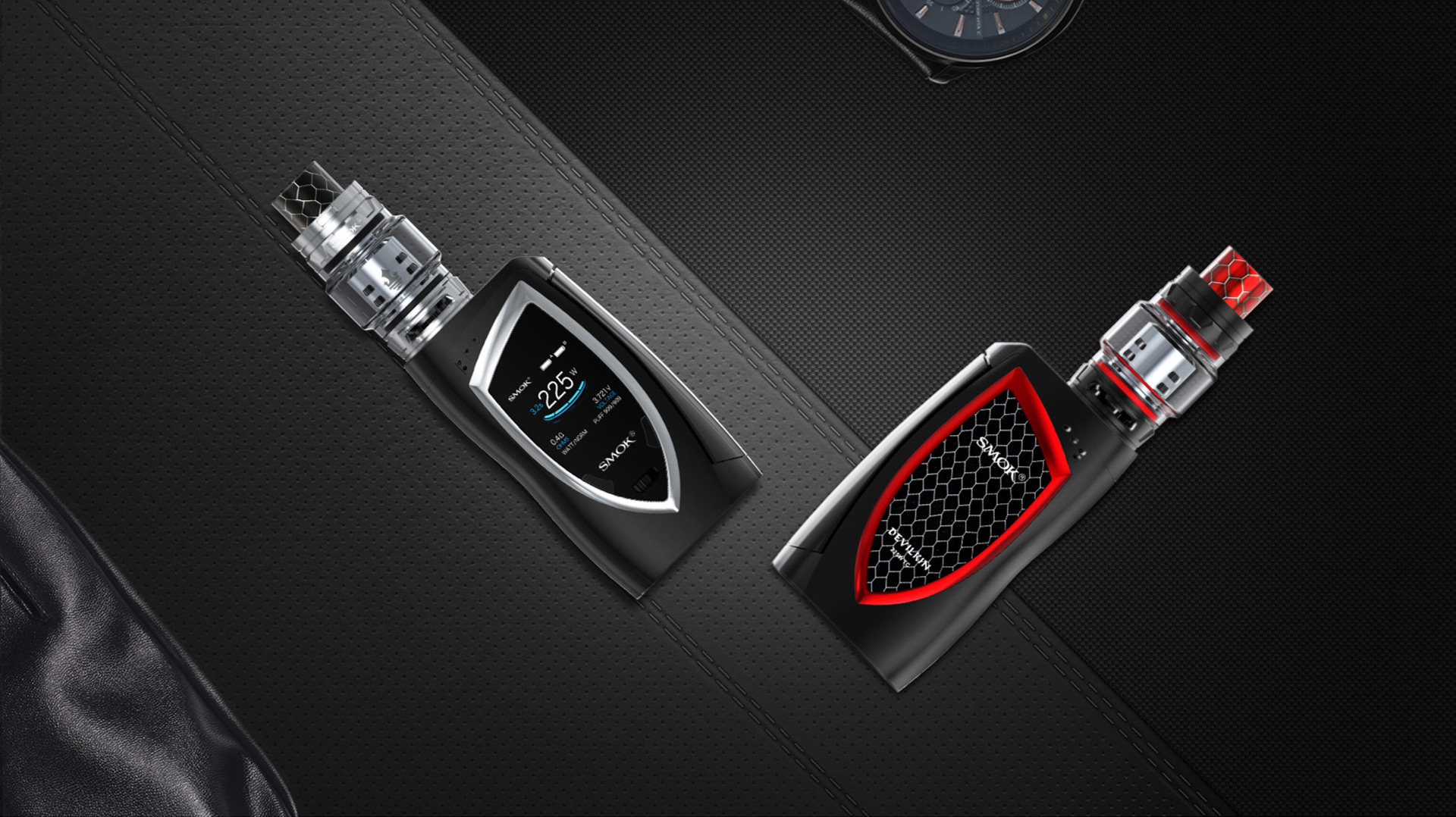 Technical Specification of SMOK Devilkin 225W TC:
High performing SMOK Devilkin 225W TC has many convenient advantages. It's containing elements, power, protection advantages and most important is its look, everything is amazing. 18650 amp battery capacity and it is rechargeable facility can let you vape freely. With super stainless steel construction that helps for the temperature control, you can control its temperature which is ranging from 200 to 600F. Utilize its micro USB port for firmware upgradation as well charging purpose. You have to no compromise for the color which provides Black, Rainbow Prism, Gold, Chrome, Blue, Gunmetal.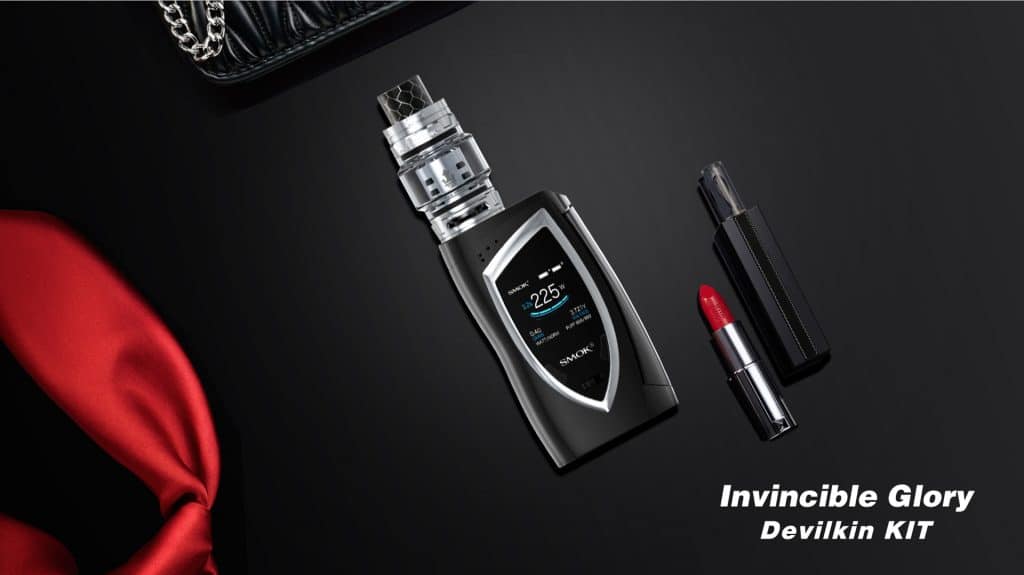 In The Box-
One SMOK Devilkin 225W TC Starter Kit
Replacement Coils
USB Charging Cable
Replacement Parts and Glass
User Manual
Warranty Card