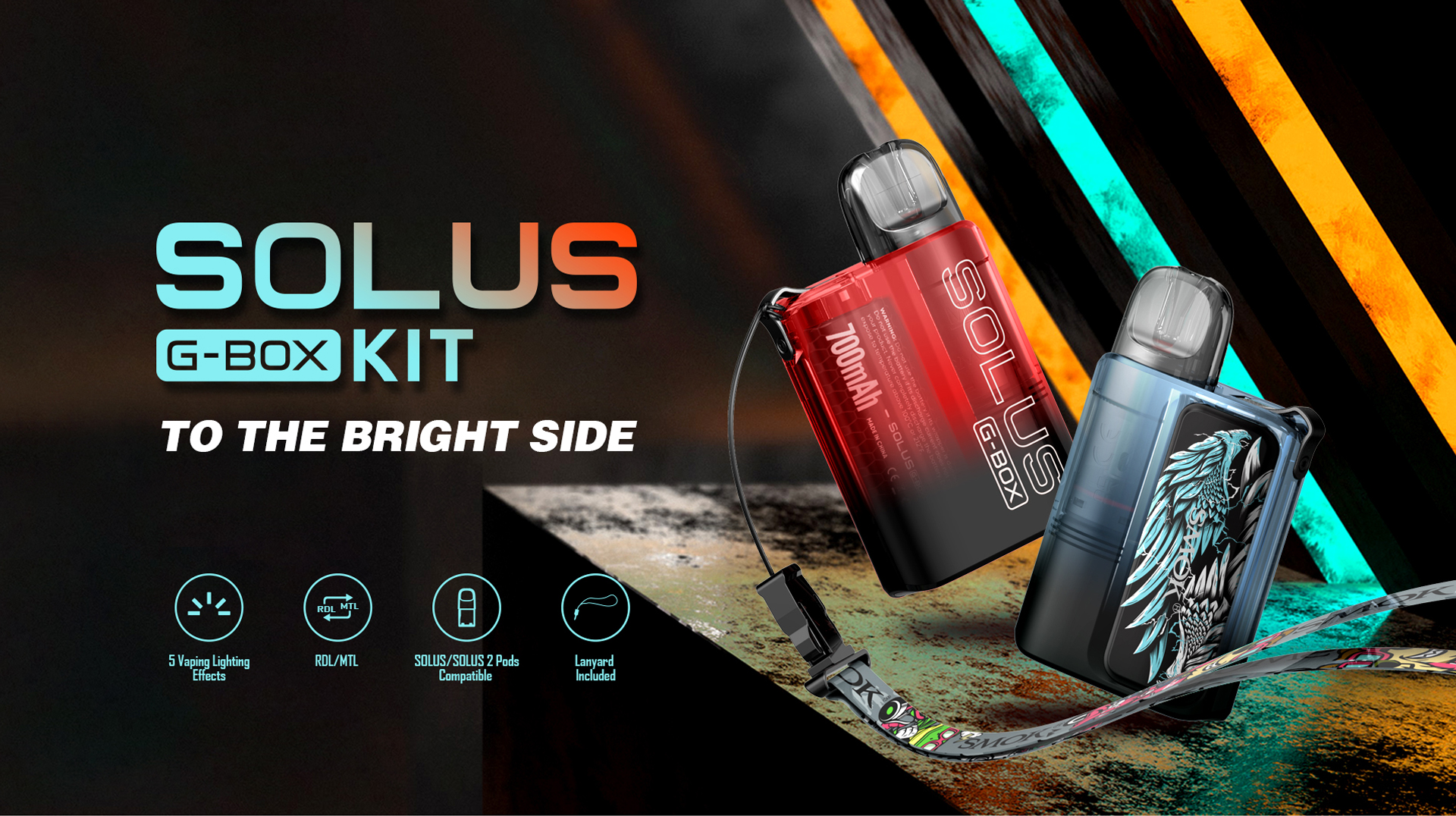 We portray SOLUS G-BOX as a pioneer in the revolutionary change of the vaping device that undoubtedly accommodates
all elements that lead to a model taste, including the sufficient battery capacity, stable output, meshed coil and customized airflow, 
and boldly breaks the routine on the appearance design that visualizes the cover, providing a superb view
when switching the lighting effect. Innovation keeps changing the vaping experience.

SEVEN COLORS AVAILABLE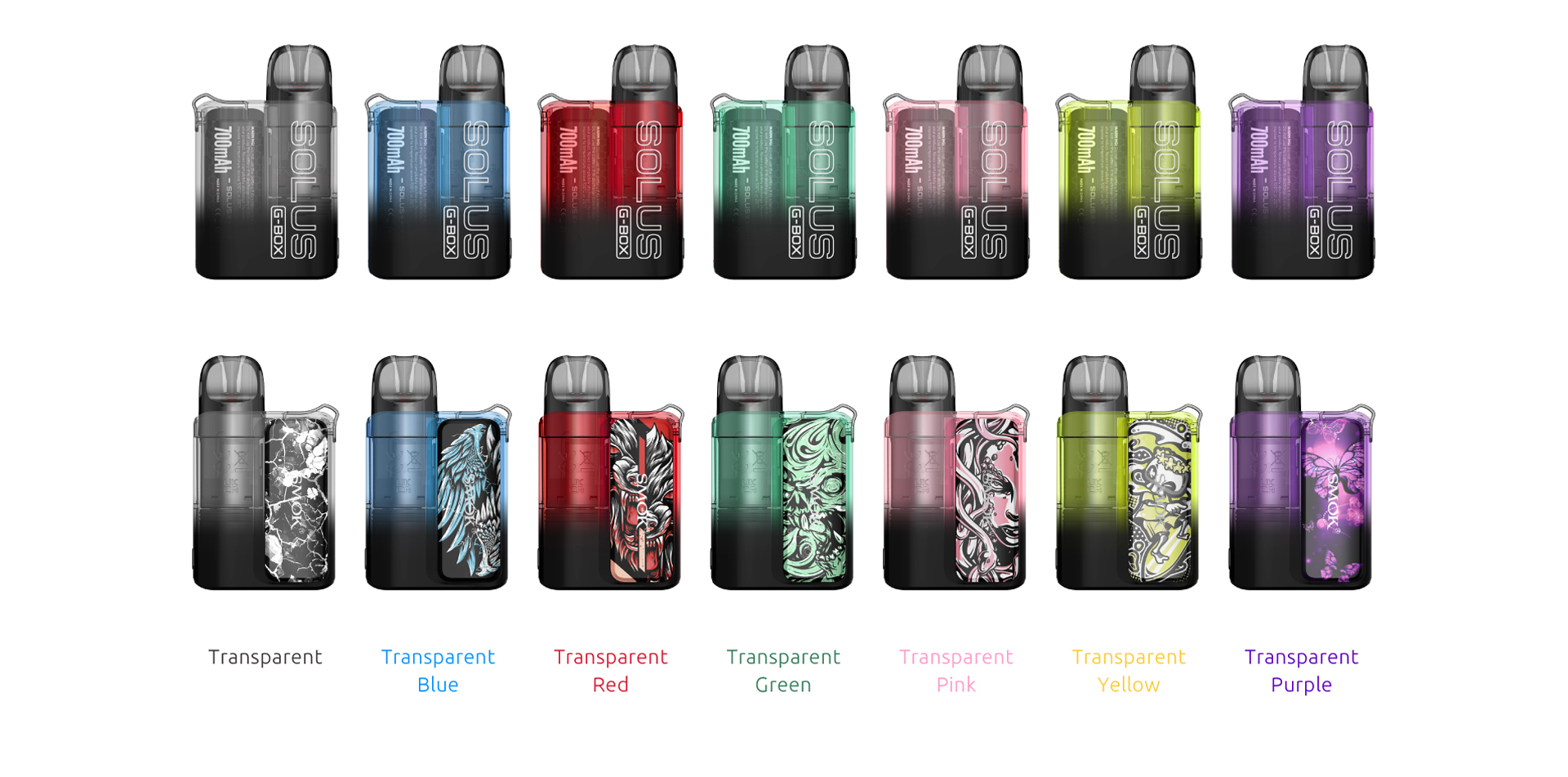 THE KIT INCLUDES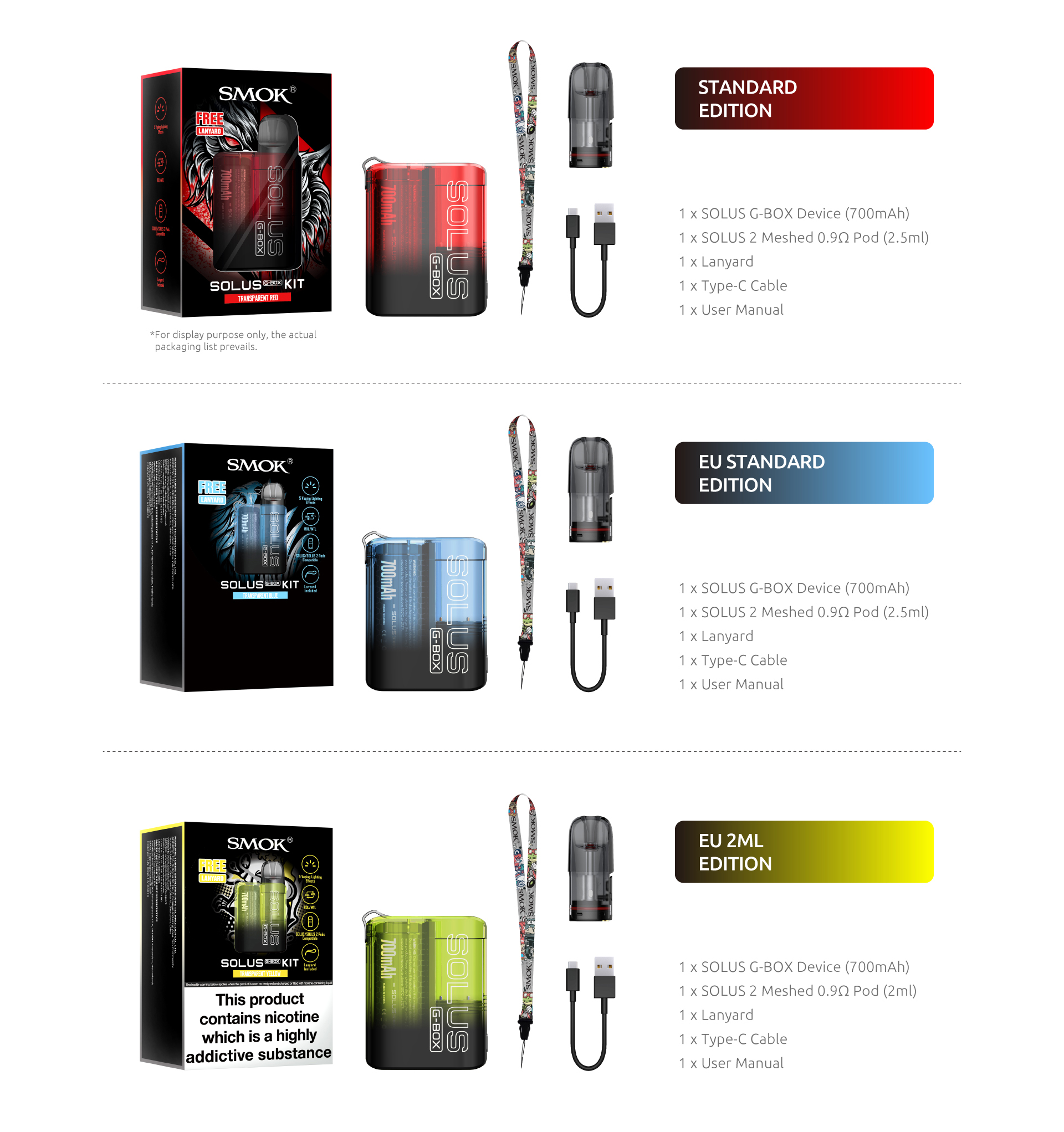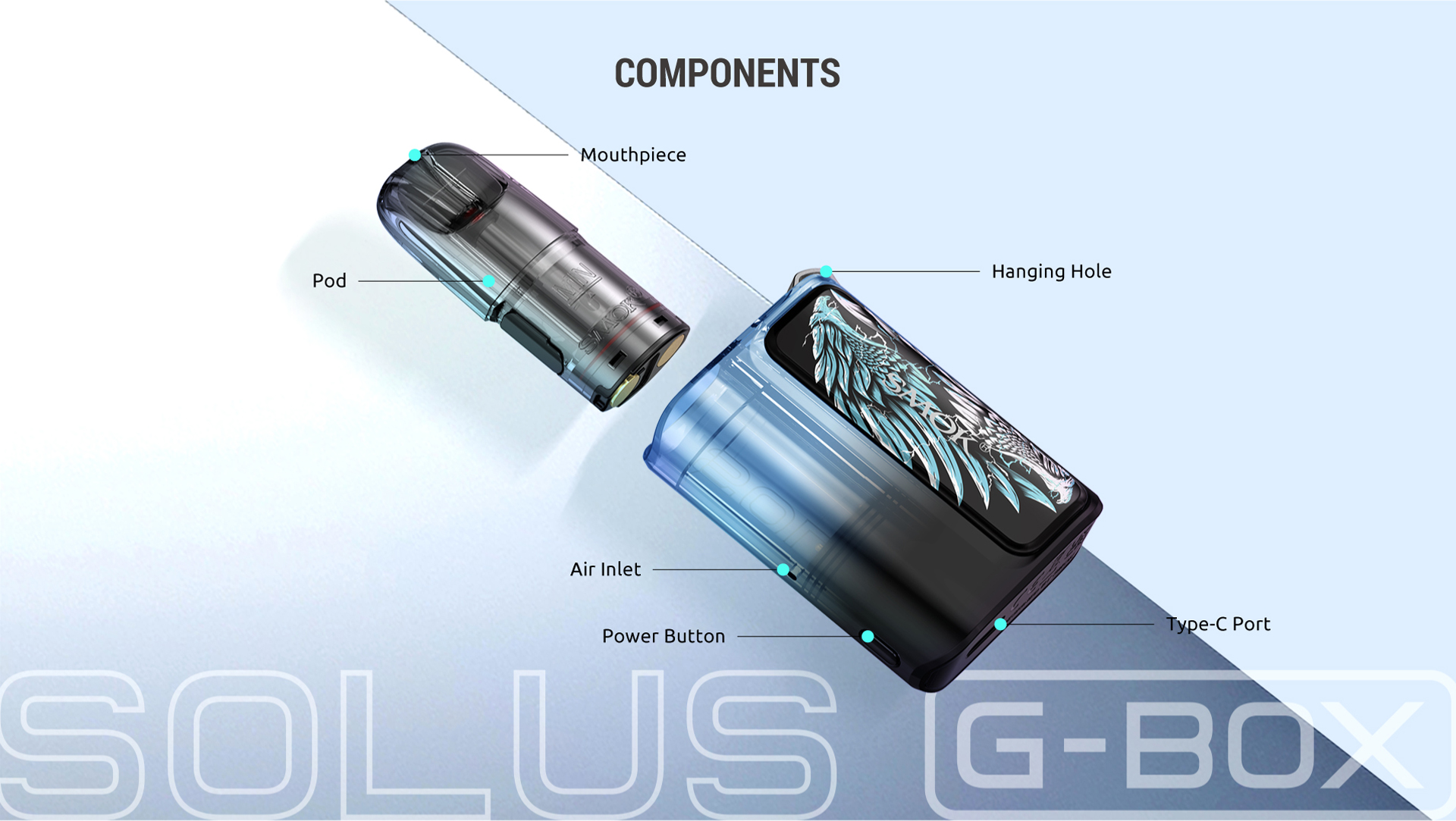 SPECIFICATIONS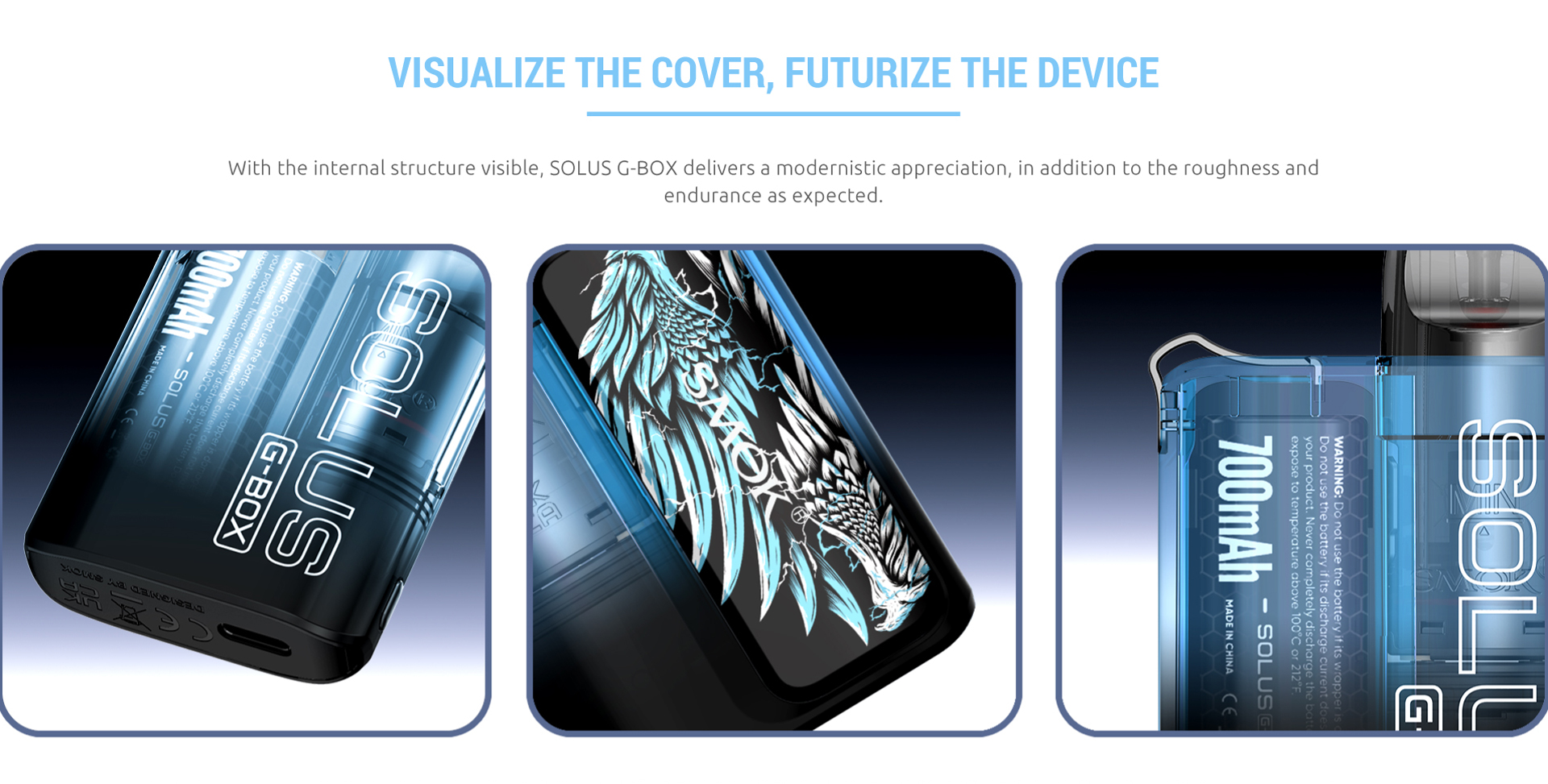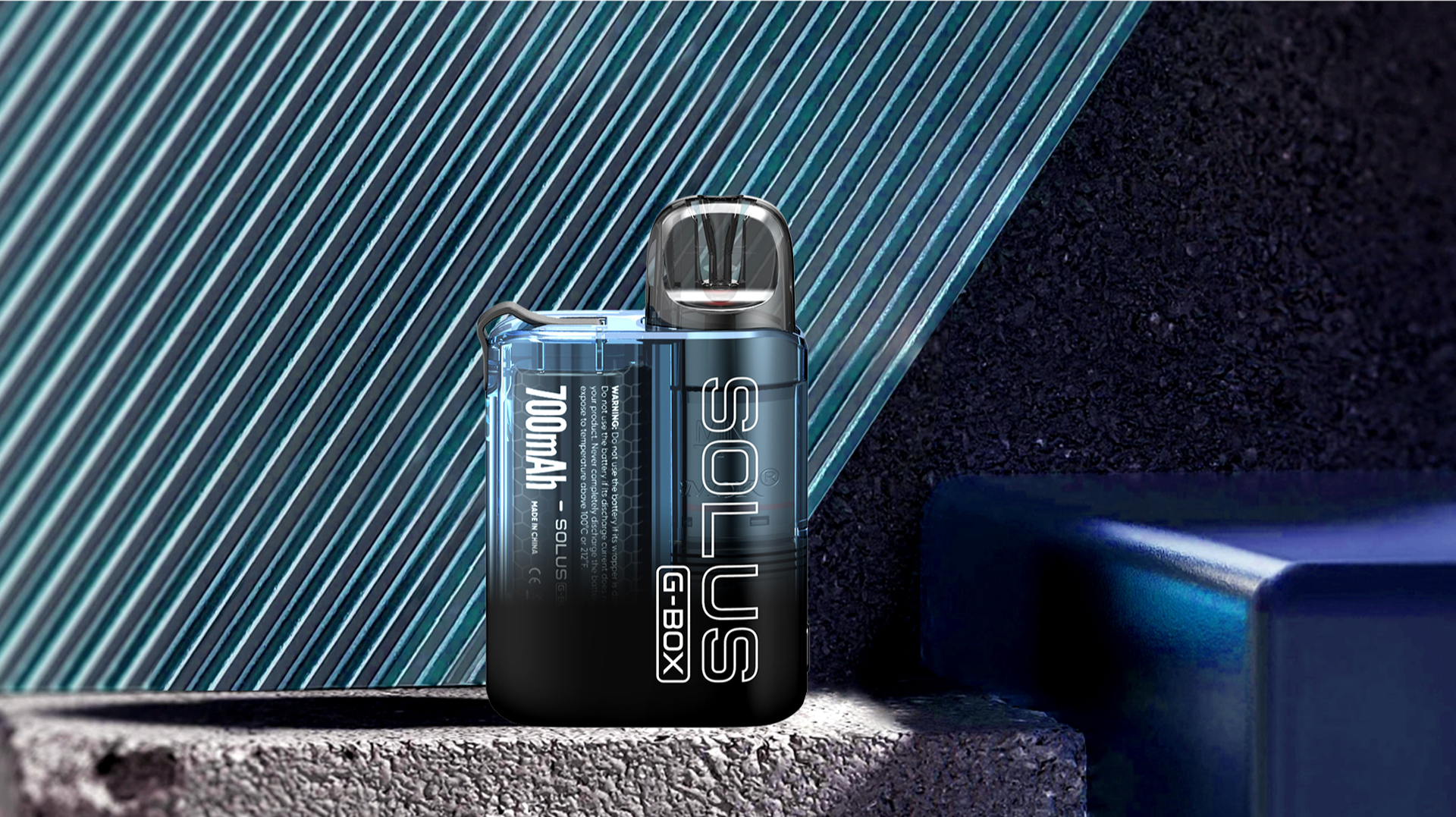 IT'S NOT A TIME FOR RIGIDITY.  
There are 5 lighting effects switchable by double clicking the power button to spice up your vaping.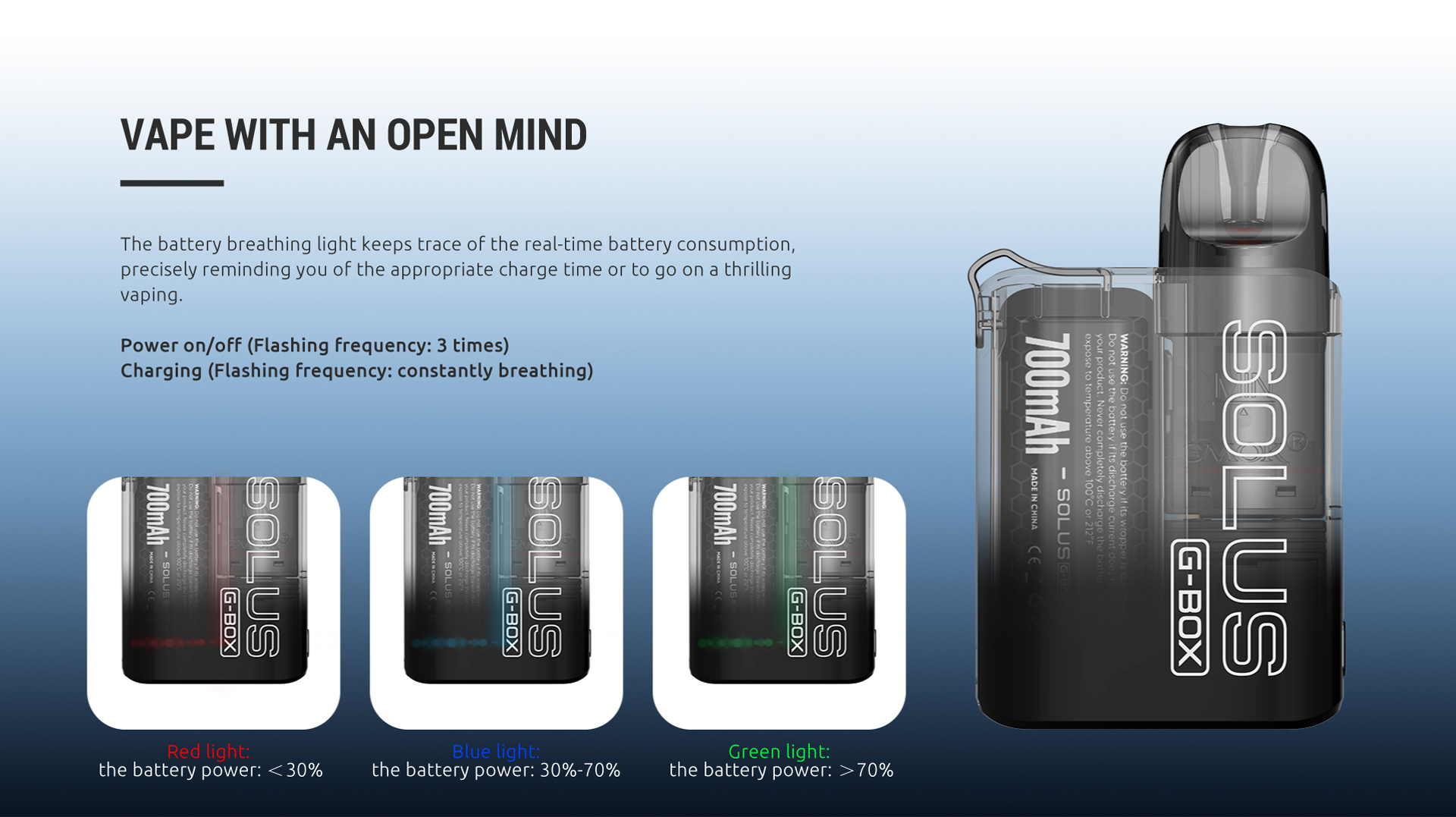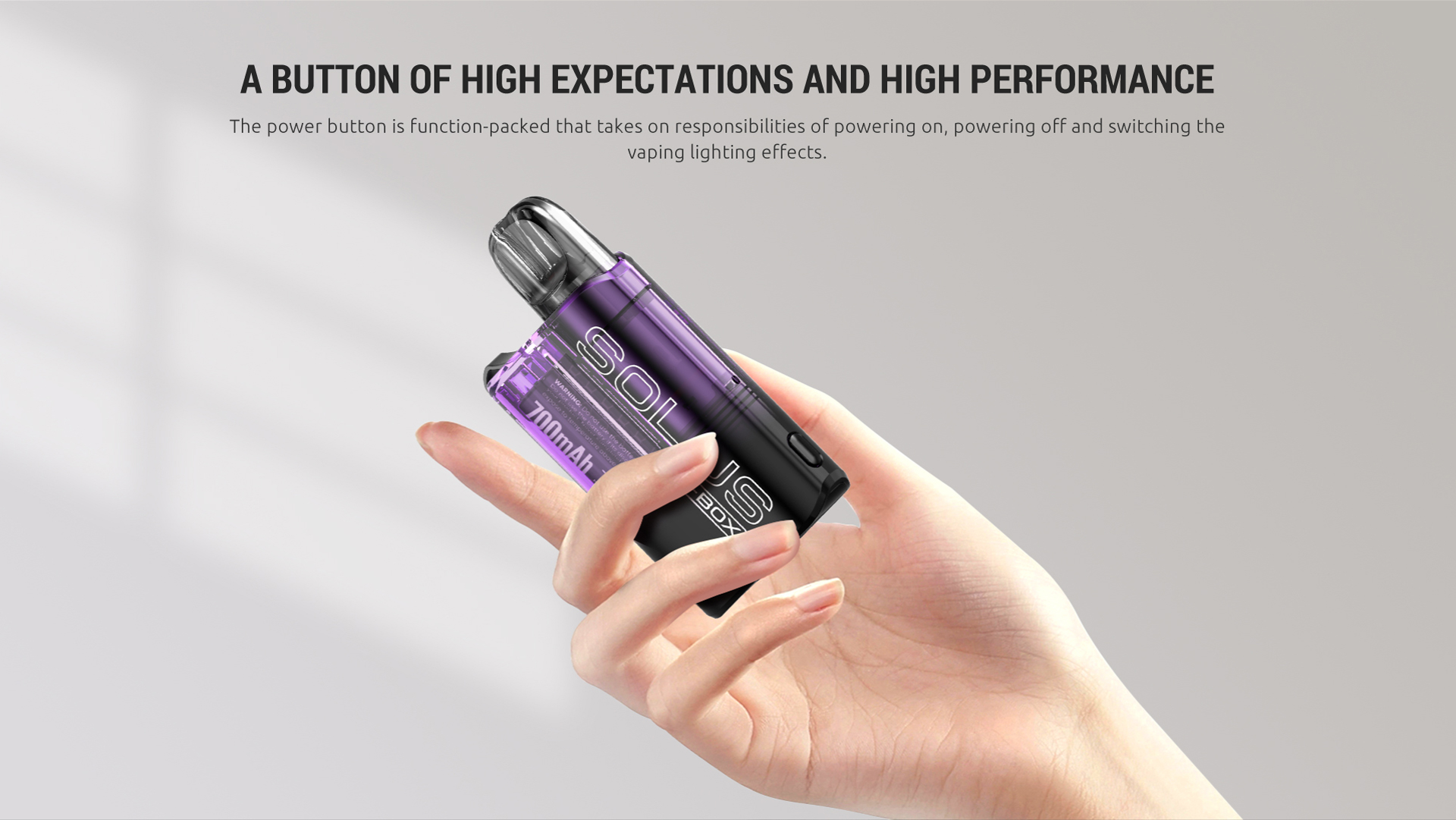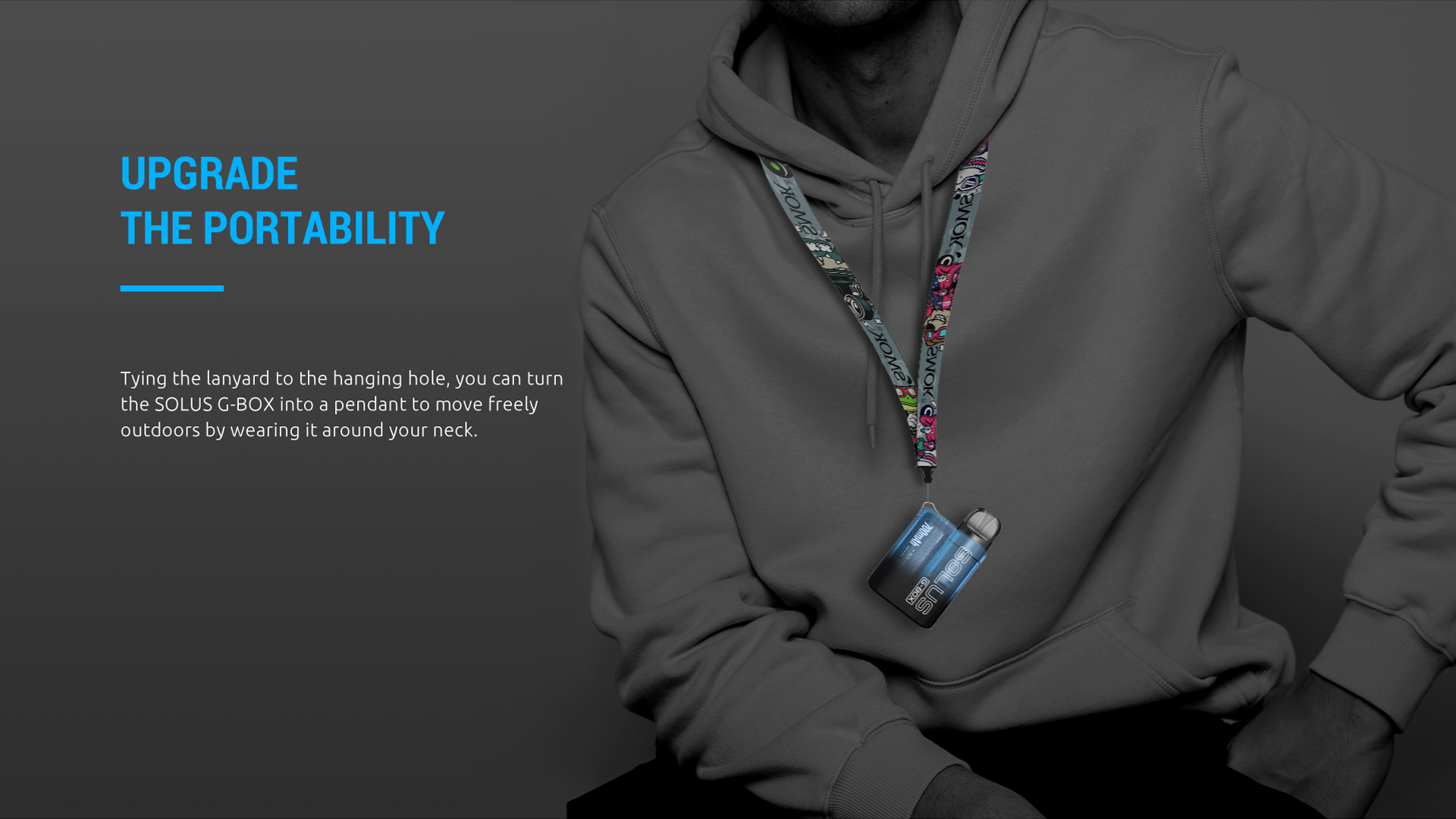 TWO WAYS OF INSTALLATION, TWO AIRFLOW OPTIONS

Notice that there is an asymmetrical design in the airway, which controls the amount of vapor and the strength of the
taste when you insert the pod in different directions.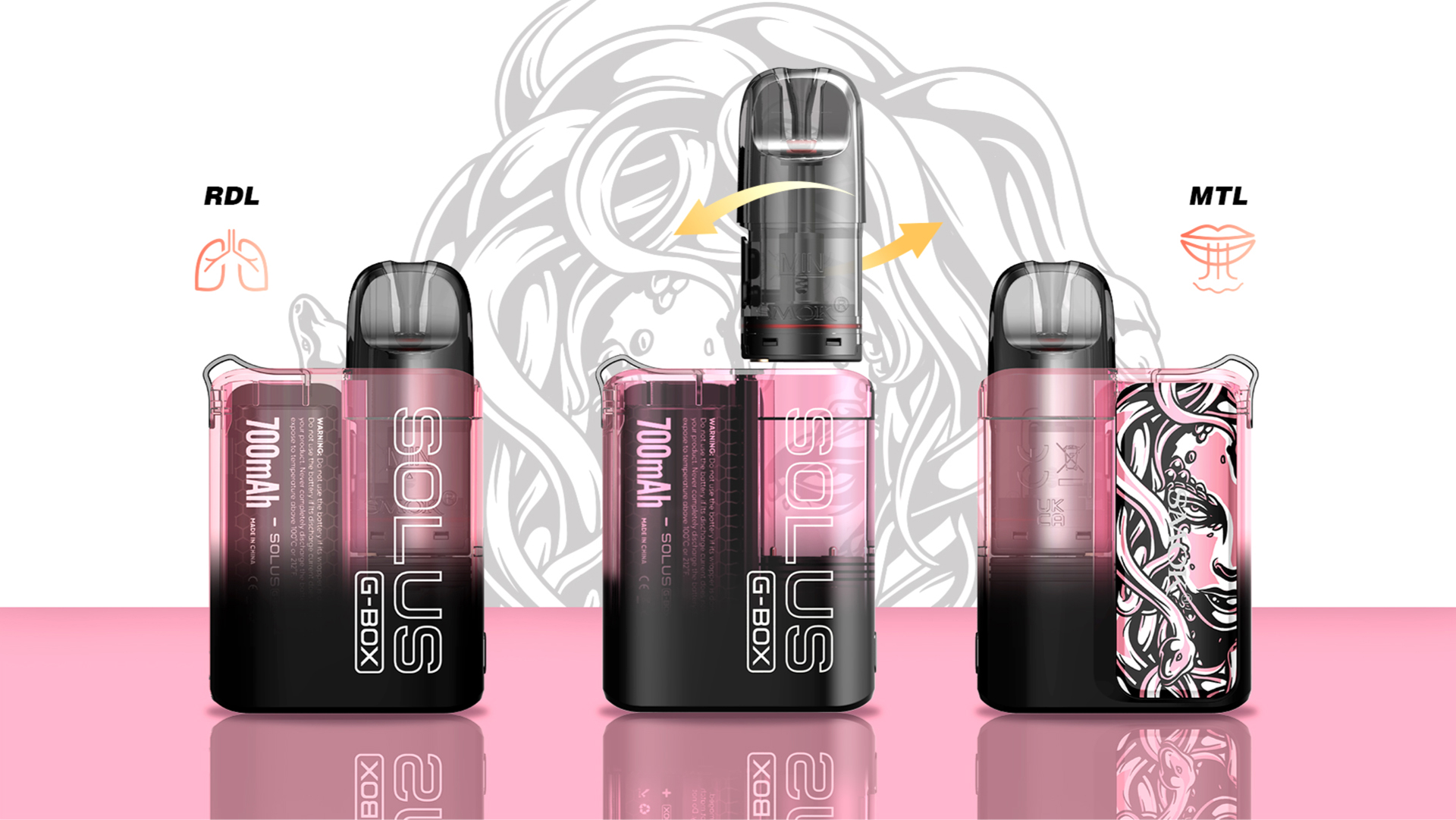 SOLUS / SOLUS 2 PODS COMPATIBLE 

SOLUS G-BOX is capable of taking all SOLUS pods, empowering more choices on the e-liquid capacity.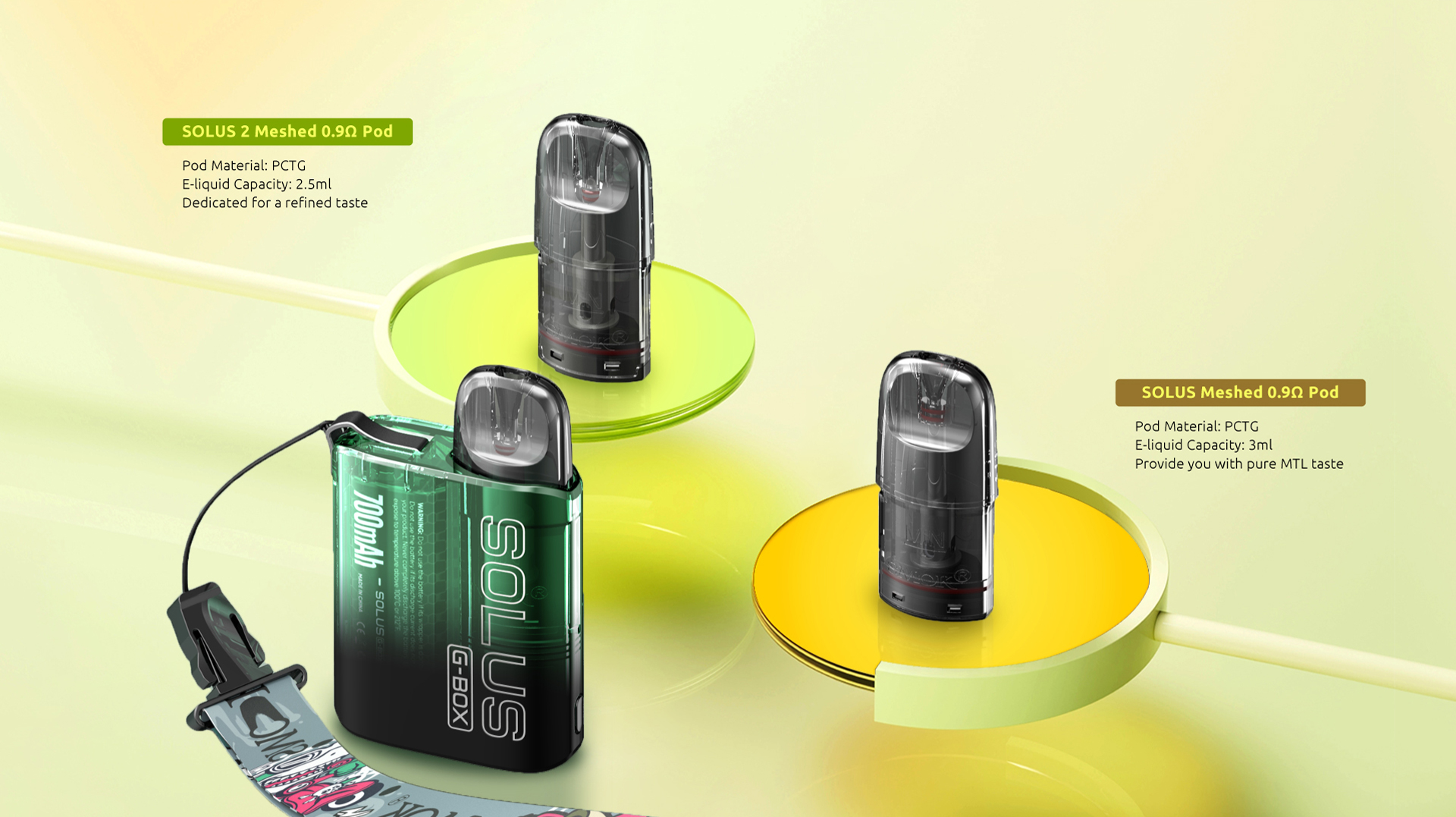 TRIPLE THE PROTECTION FOR ENHANCED SECURITY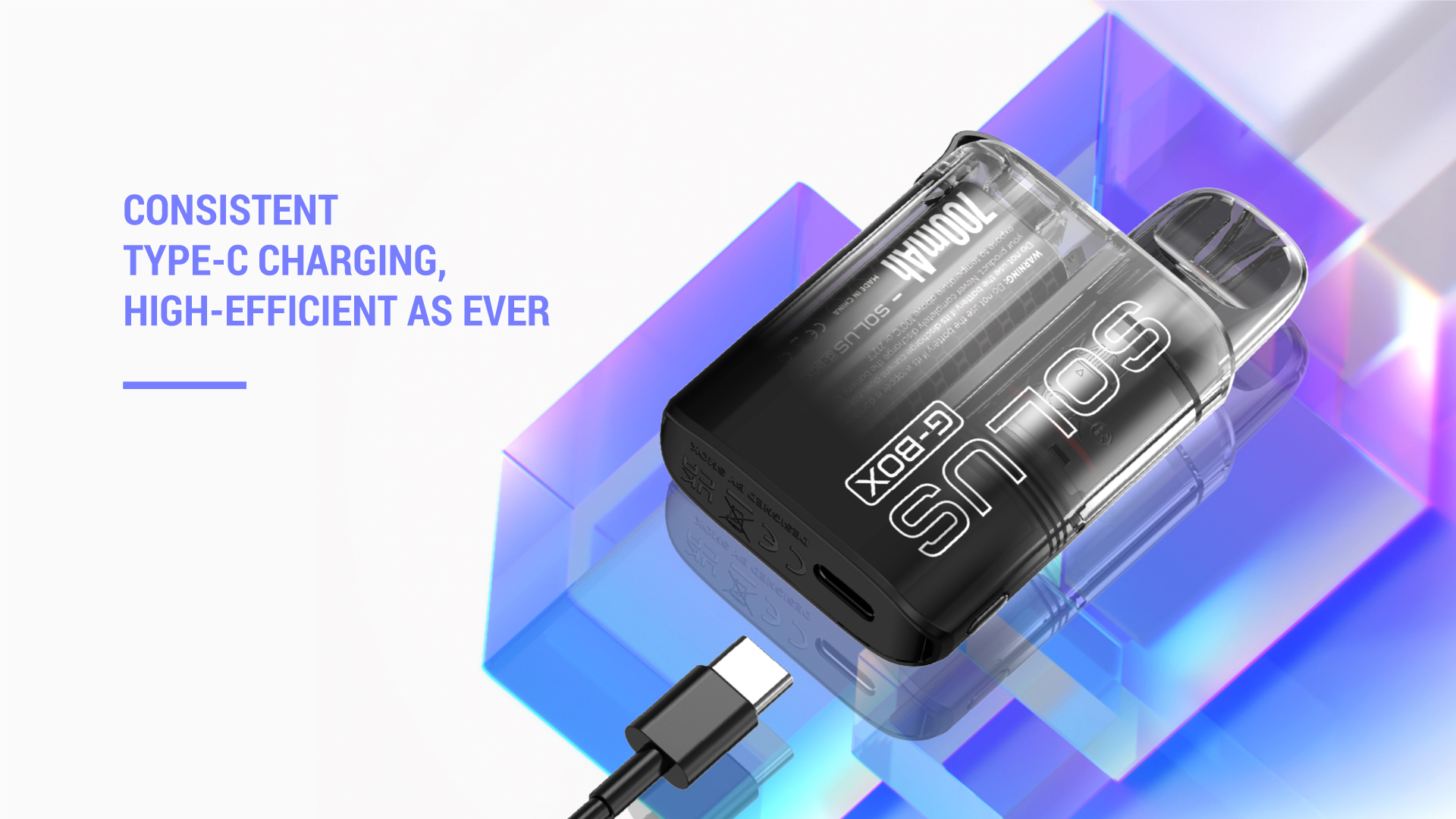 HOW TO FILL WITH LIQUID

Do not inhale immediately after filling the pod. Let it stand for several minutes to get the cotton completely saturated.