UWELL CALIBURN AK3 POD KIT
Please note: Pods are 2 ml capacity, as per required by TPD regulations. Type-C USB Charging Cable is NOT included as part of this kit, but can be purchased separately.
The Uwell Caliburn AK3 Pod Kit is a pod kit that boasts portability and wearability, through an attached lanyard. The AK3 pod device features a 520 mAh built-in battery, small and curved profile design and a light indicator design, giving the user a three light indication of their remaining battery percentage.
The AK3 pod system features draw-activation or button-activation, utilising the Caliburn A3 pod series, with two 1.0Ω Meshed refillable pods included.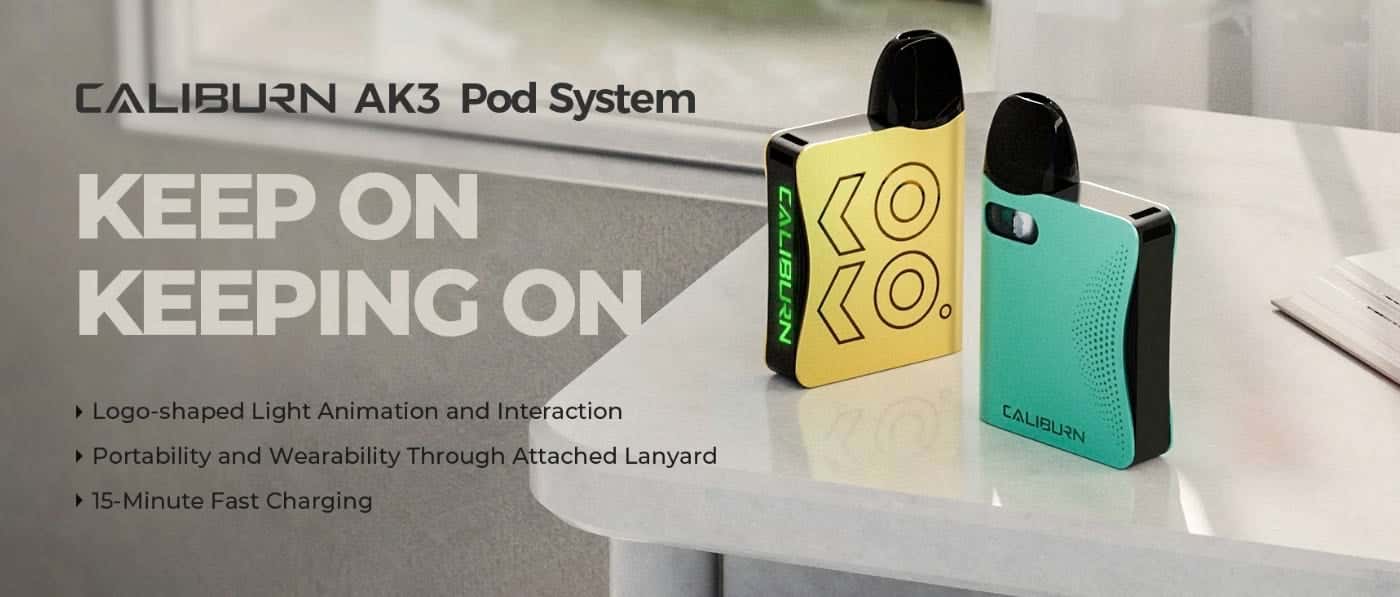 Available in 7 colours
The Uwell Caliburn AK3 Pod kit is available in 7 different colours:
Black
Grey
Silver
Blue
Green
Red
Sakura Pink

Fair shaped and elegant
The Caliburn AK3 features a slimline and curved design, providing a sleek and exquisite pod vaping device.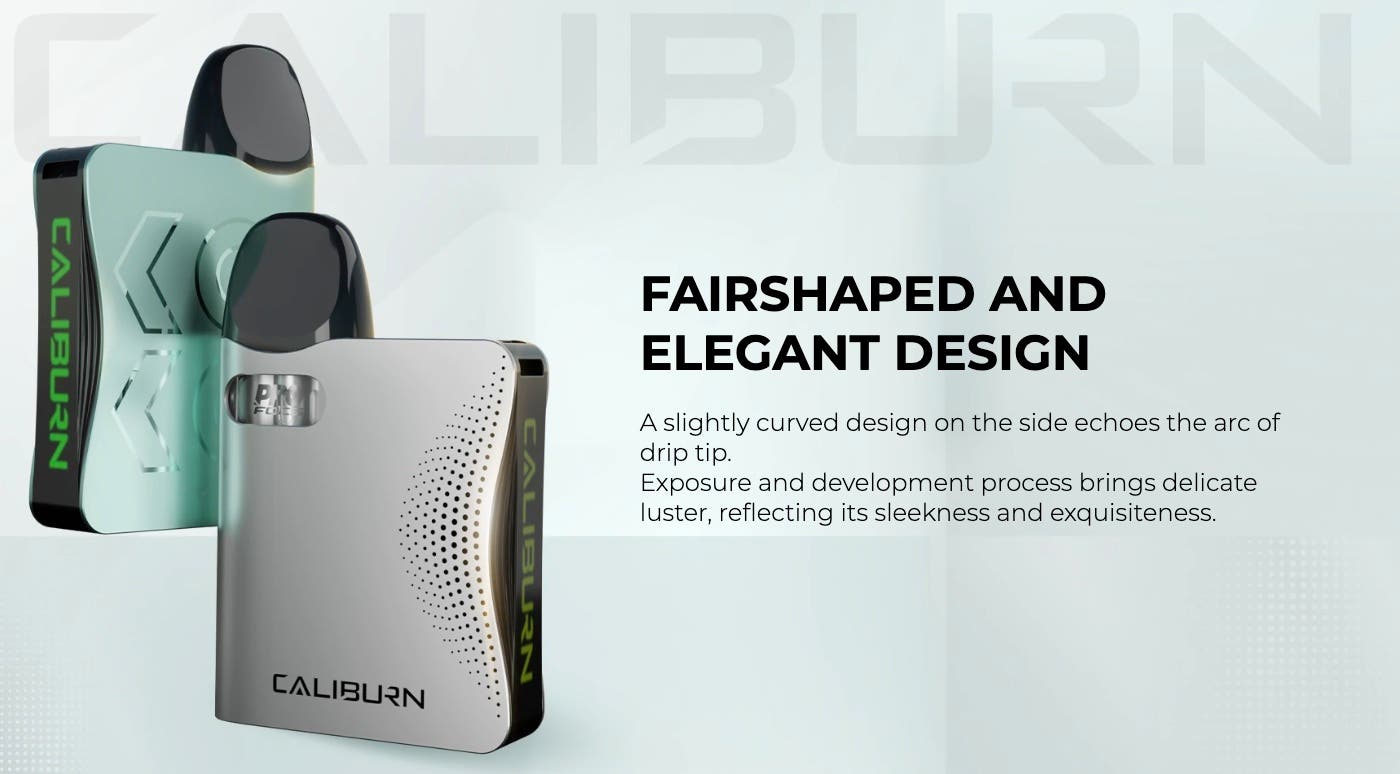 Interactive light animation
The AK3 Pod kit features a logo-shaped light indicator, flashing to indicate the three different battery levels, allowing the user to be in full control of the battery life.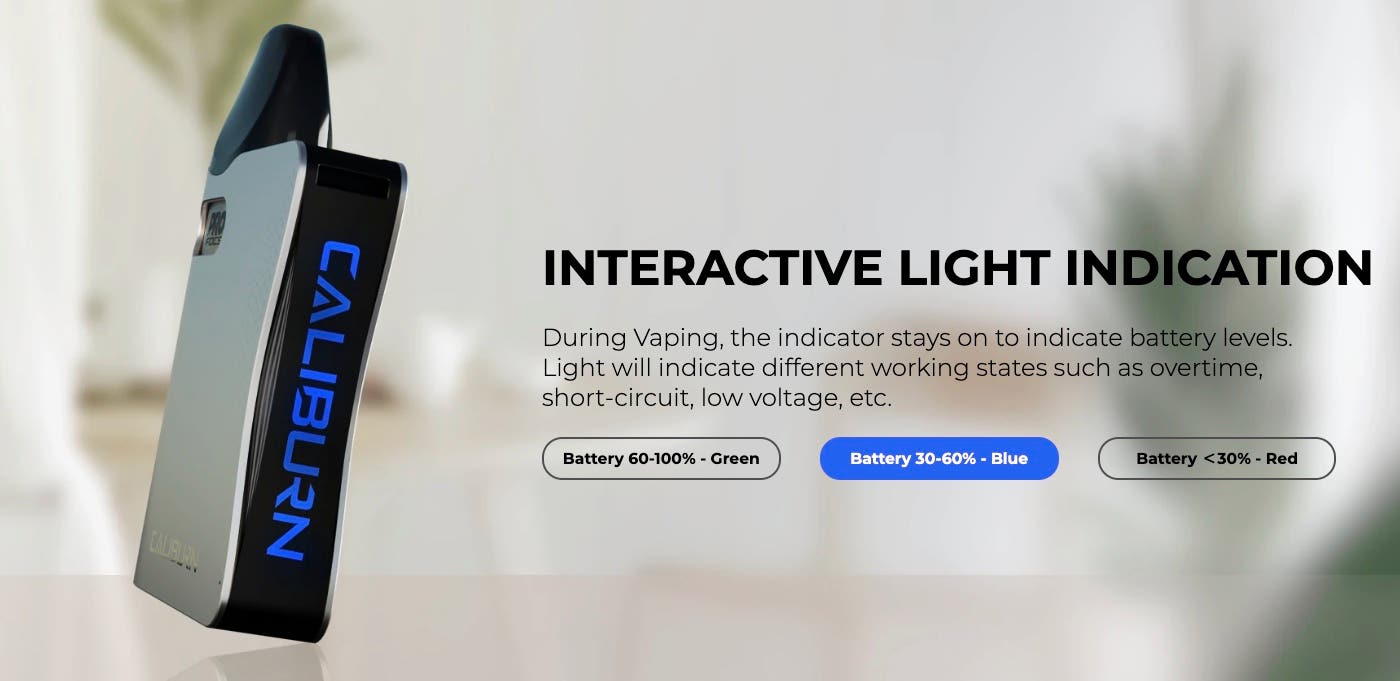 Portable and wearable
The Uwell Caliburn AK3 pod system is one of the smallest pod vaping kits on the market, and can be transported easily in your pocket or bag, or even round your neck with the included silicone lanyard.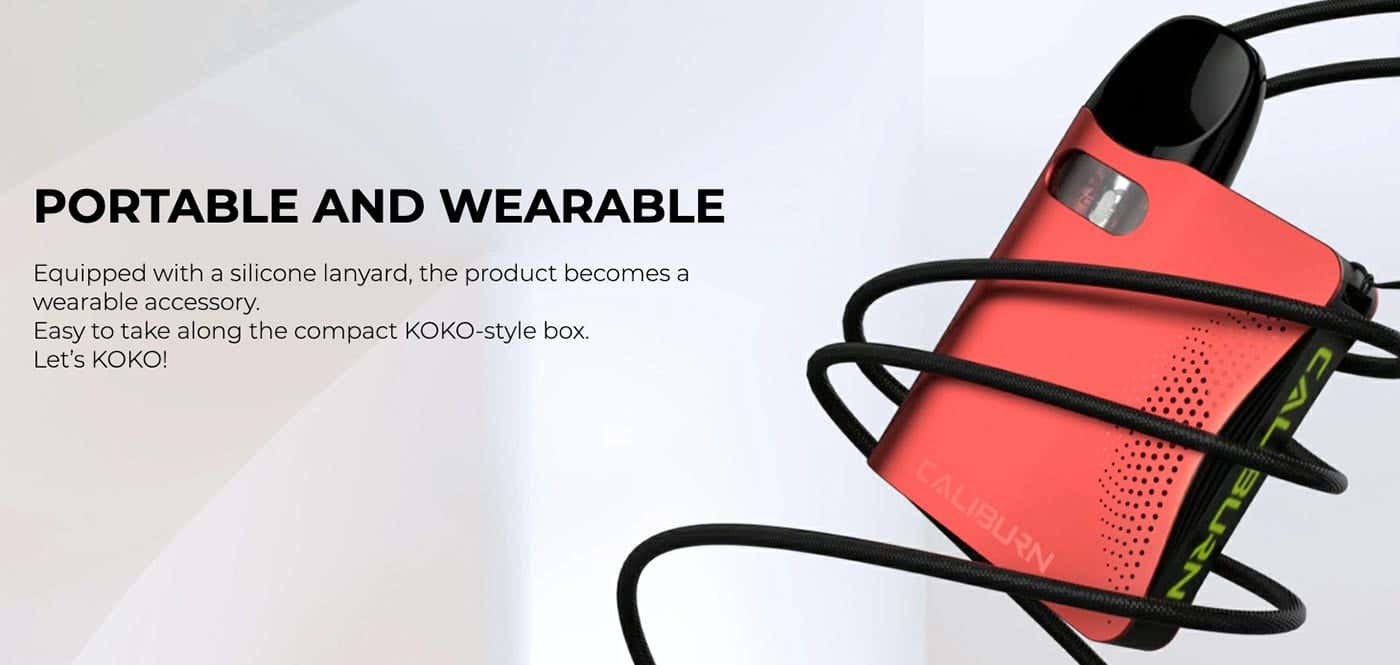 15-Minute fast charging
The Uwell Caliburn A3 520 mAh capacity battery can be charged to 100% capacity within 15 minutes, with a Type-C USB charging cable.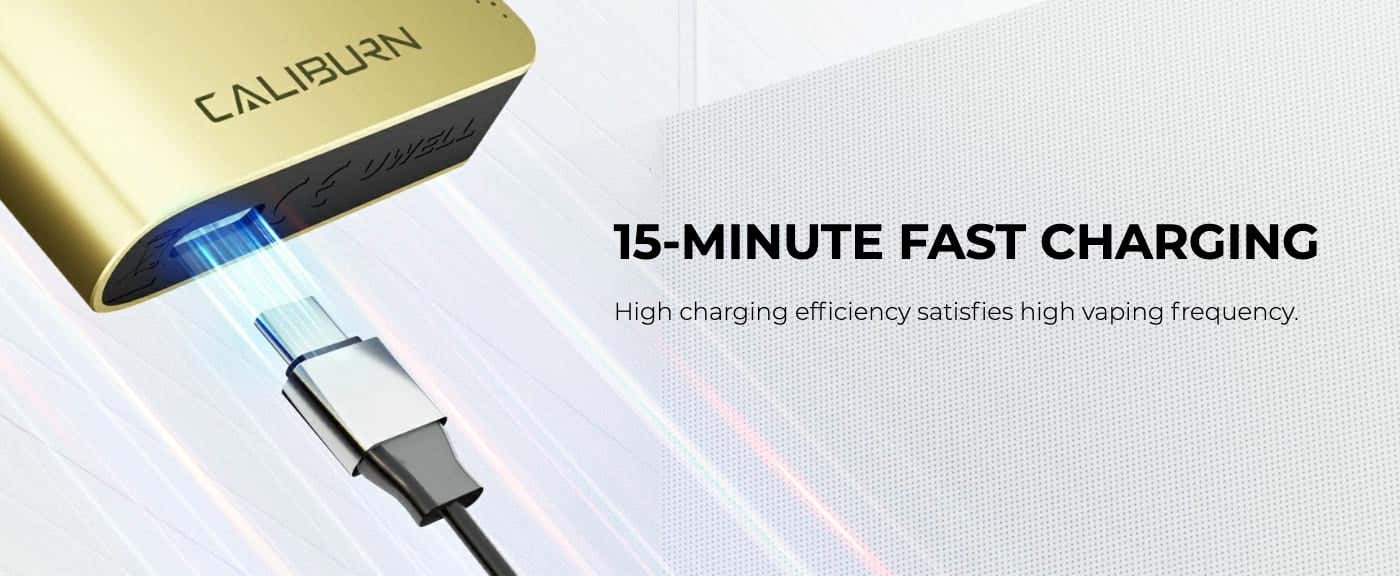 Caliburn AK3 pods
The Caliburn AK3 pod system features a new top-filling pod, without the need to remove the pod, and offers upgraded structural qualities, to decrease e-liquid leaking.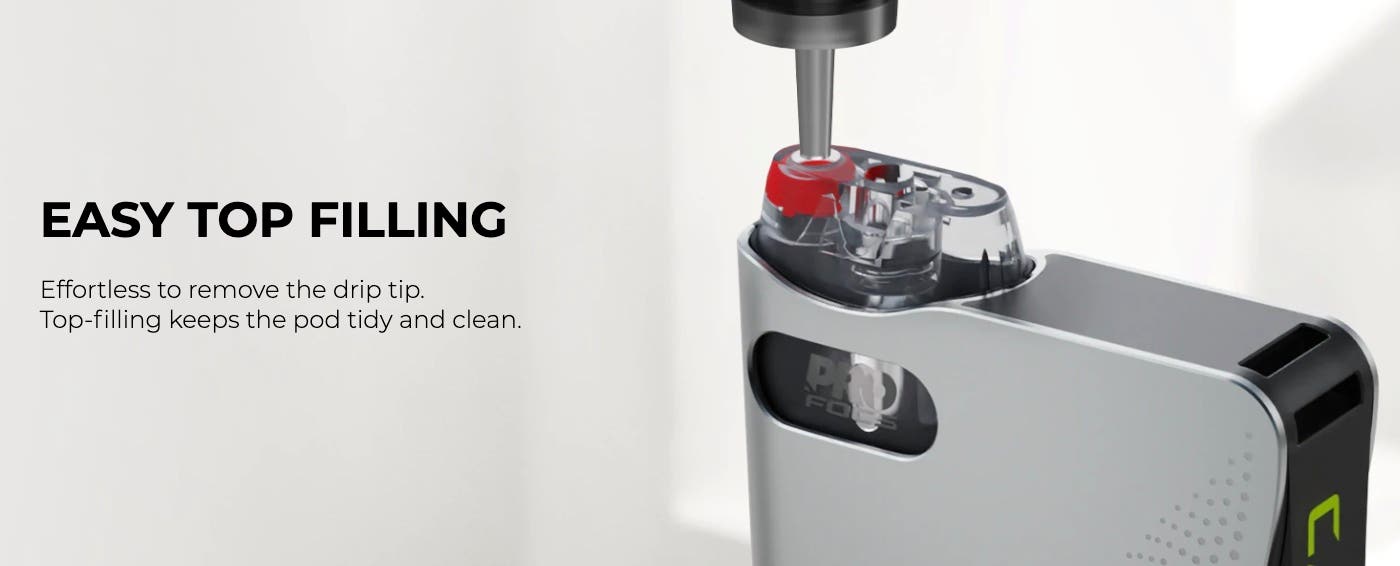 Large e-liquid window
The Caliburn AK3 pod system features a wide open view of your remaining e-liquid, without the need to remove the pod, and provides a solid magnetic connection between the battery and the pod.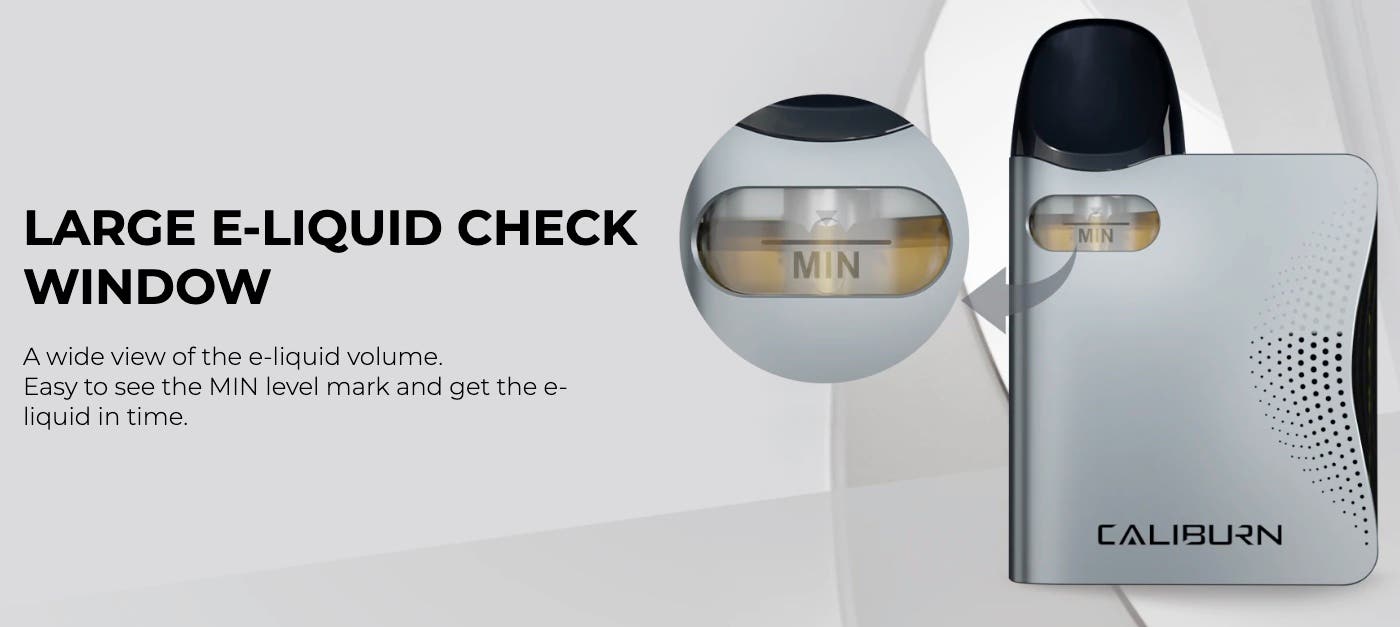 Upgraded flavour technology
The Caliburn AK3 pod features Uwell's traditional FeCrAl Meshed design and construction of coil, with a 1.0Ω resistance coil, pre-installed within the pod.
Uwell's famous FOCS flavour adjustment technology has been upgraded to provide vapers with the ultimate vaping experience, utilising every last drop of e-liquid that passes through the system.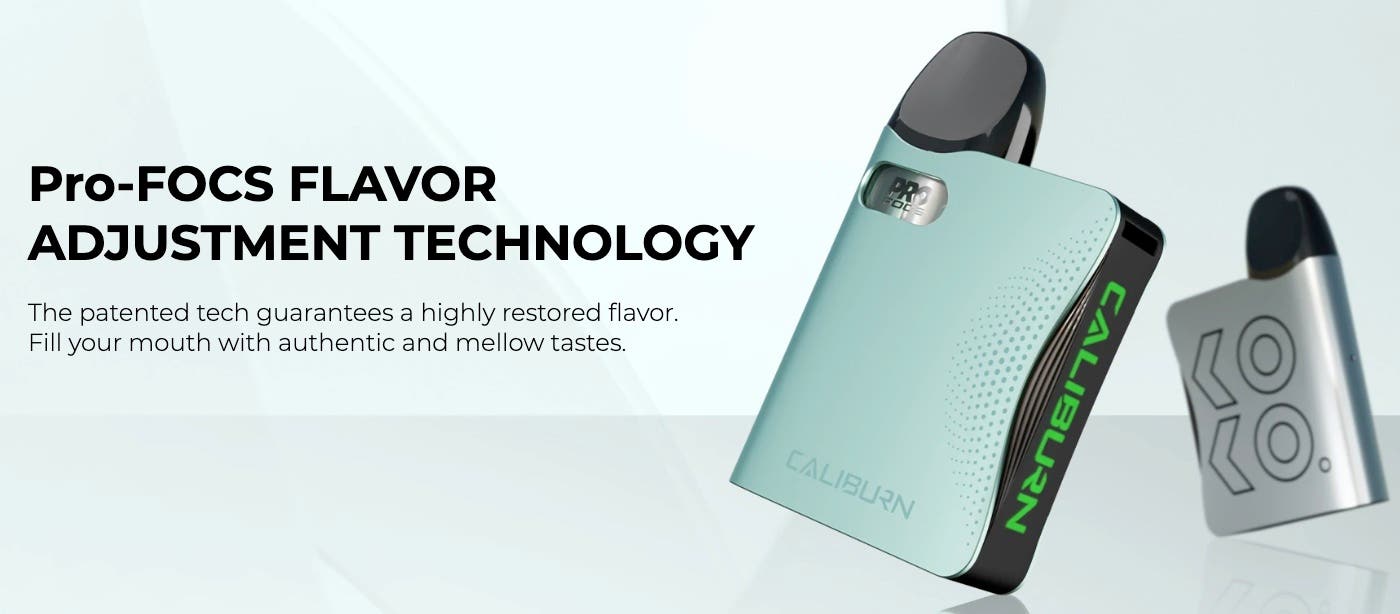 Specifications
Materials: Aluminium Alloy, PCTG
Dimensions: 67.5 x 44.1 x 12 mm
Output Power: Maximum 13W
Battery Capacity: 520 mAh
Weight: 35.8g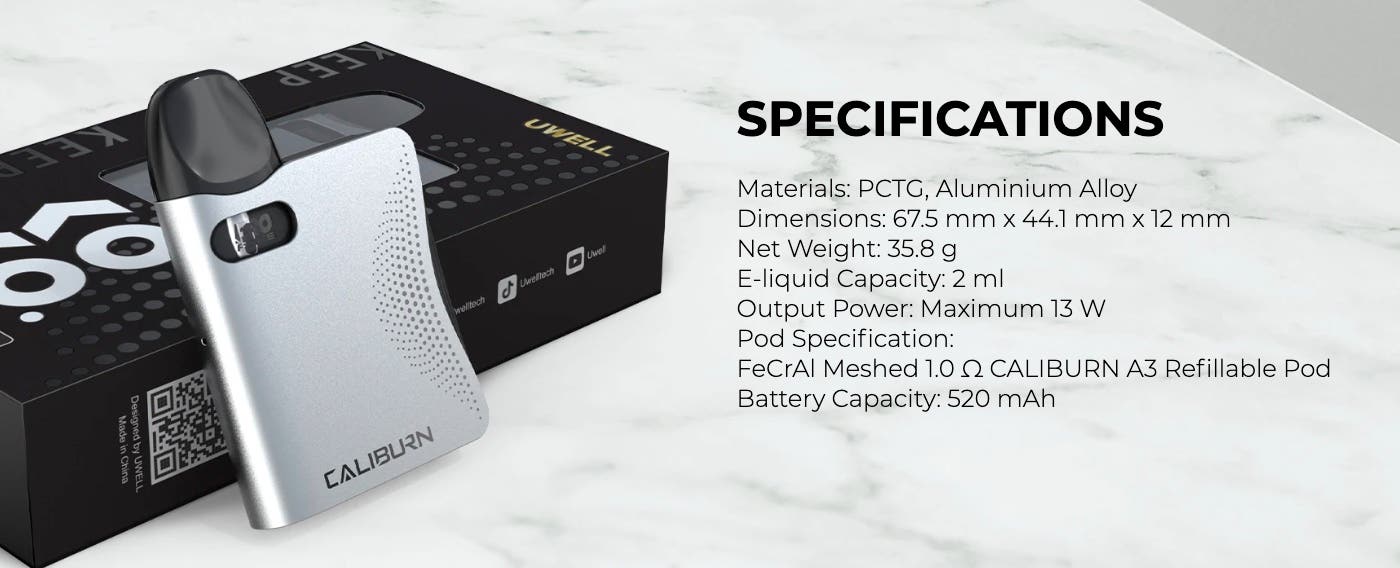 What's in the box?
1 x Caliburn AK3 520 mAh battery device
2 x Caliburn A3 FeCrAl Meshed 1.0Ω Pods
1 x Silicone Lanyard / User Manual
Please Note: Type-C USB charging cable NOT included, and must be purchased separately.