Nord 2, the upgrade version of the button-triggered pod system nord, has been fully improved. Based on nord's
exceptional features, the nord 2 adds more highlights: 0.69inch OLED screen, increased capacity to 1500mAh,
charging display interface, adjustable wattage, and multiple protection. It's equipped with a nord 2 RPM pod and a
nord 2 nord pod to offer more pod and coil options. nord 2 is a new innovator, and innovation keeps changing the
vaping experience!
BREAKTHROUGH IMPROVEMENTS
The embedded advanced chipset enables nord 2 exerting extra power for great flavor and superb performance,
and it is enhanced roundly in both software and hardware to go beyond itself, such as battery capacity, power output and oil capacity.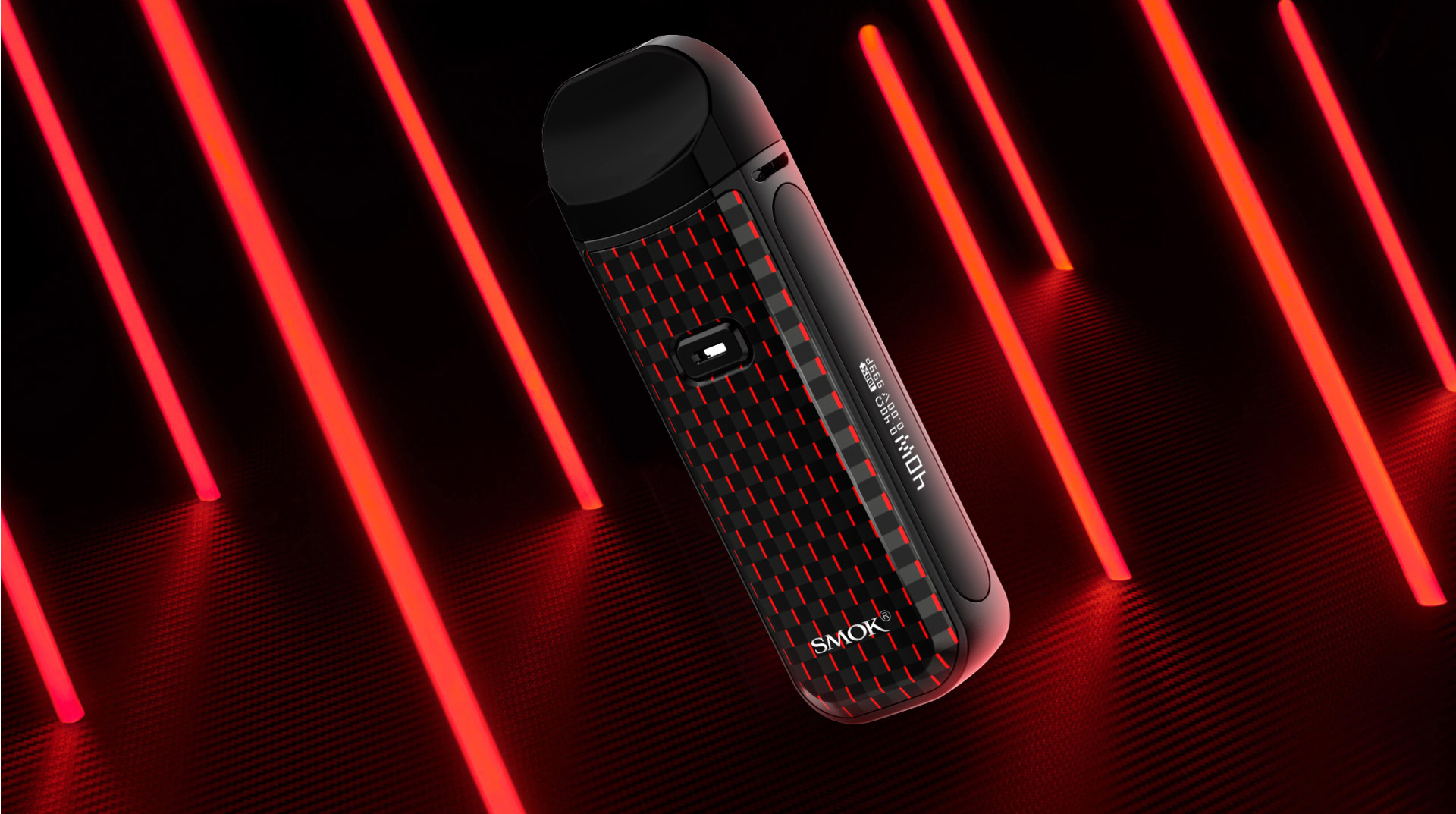 SPECIFICATIONS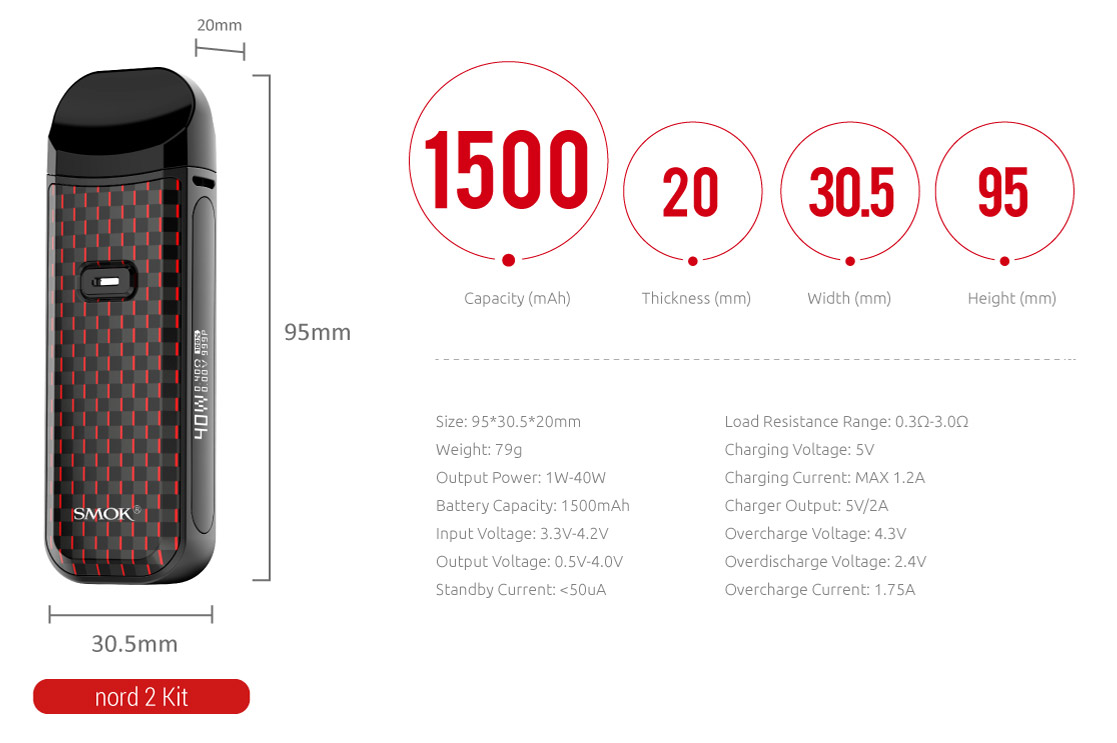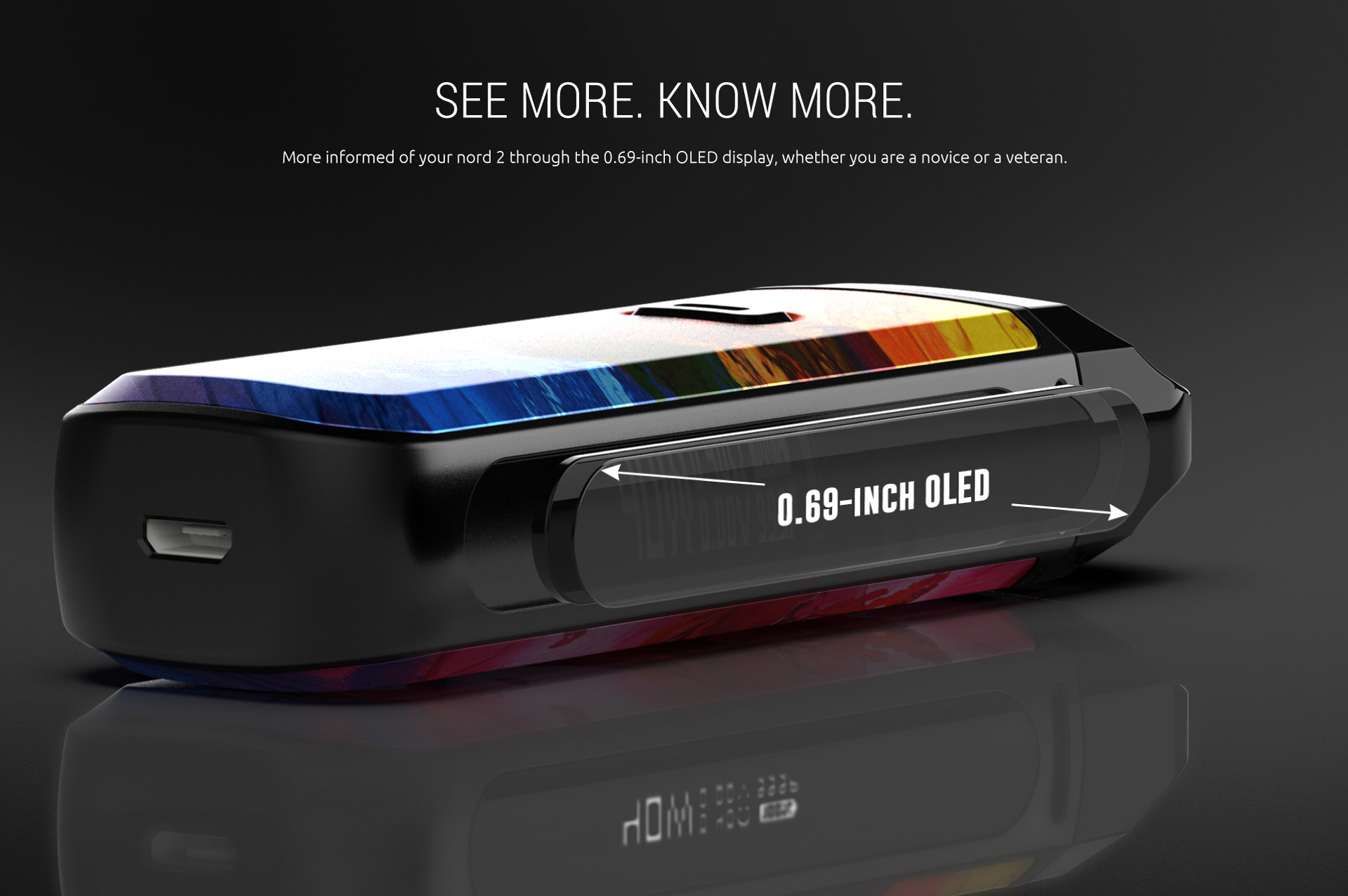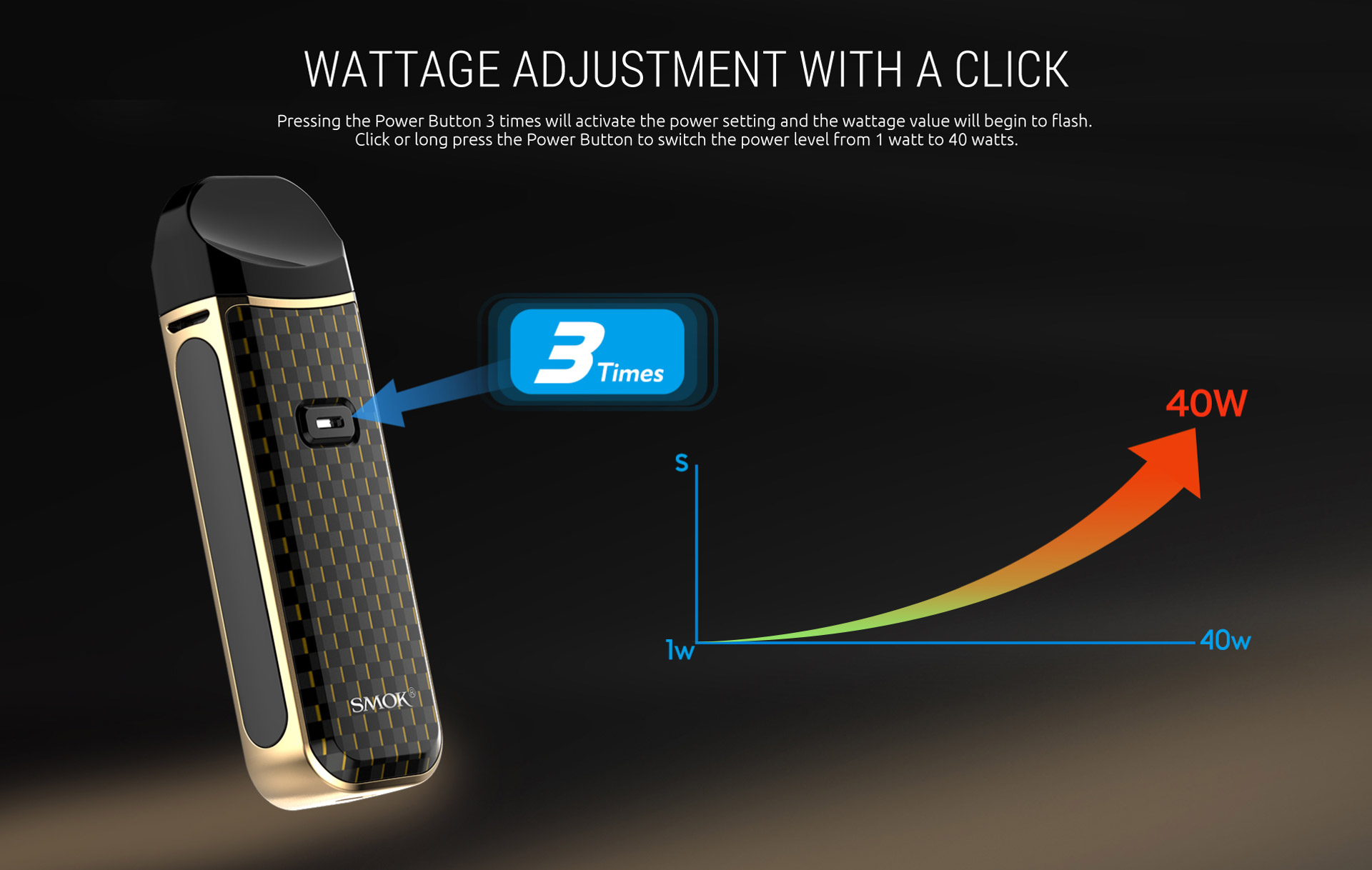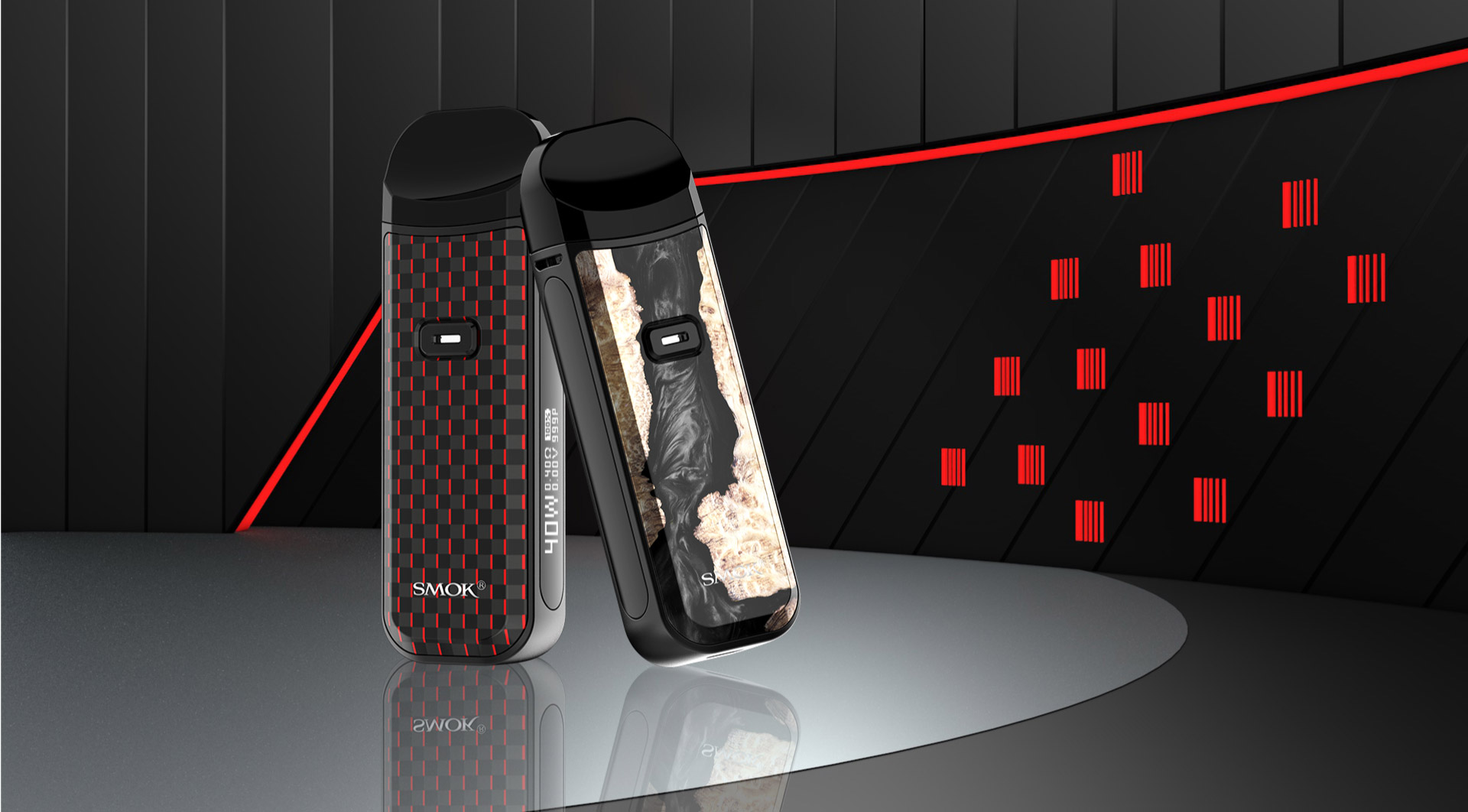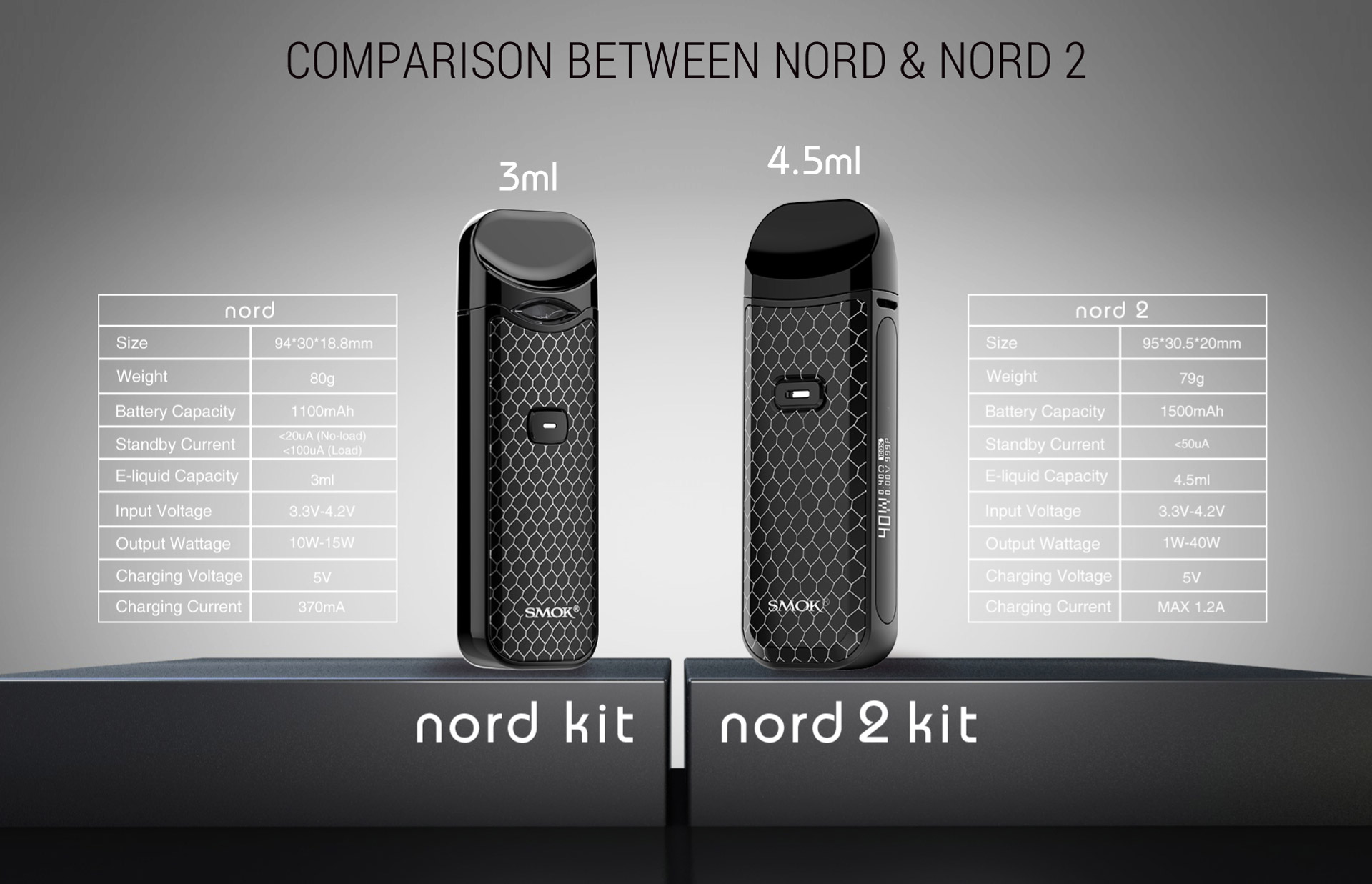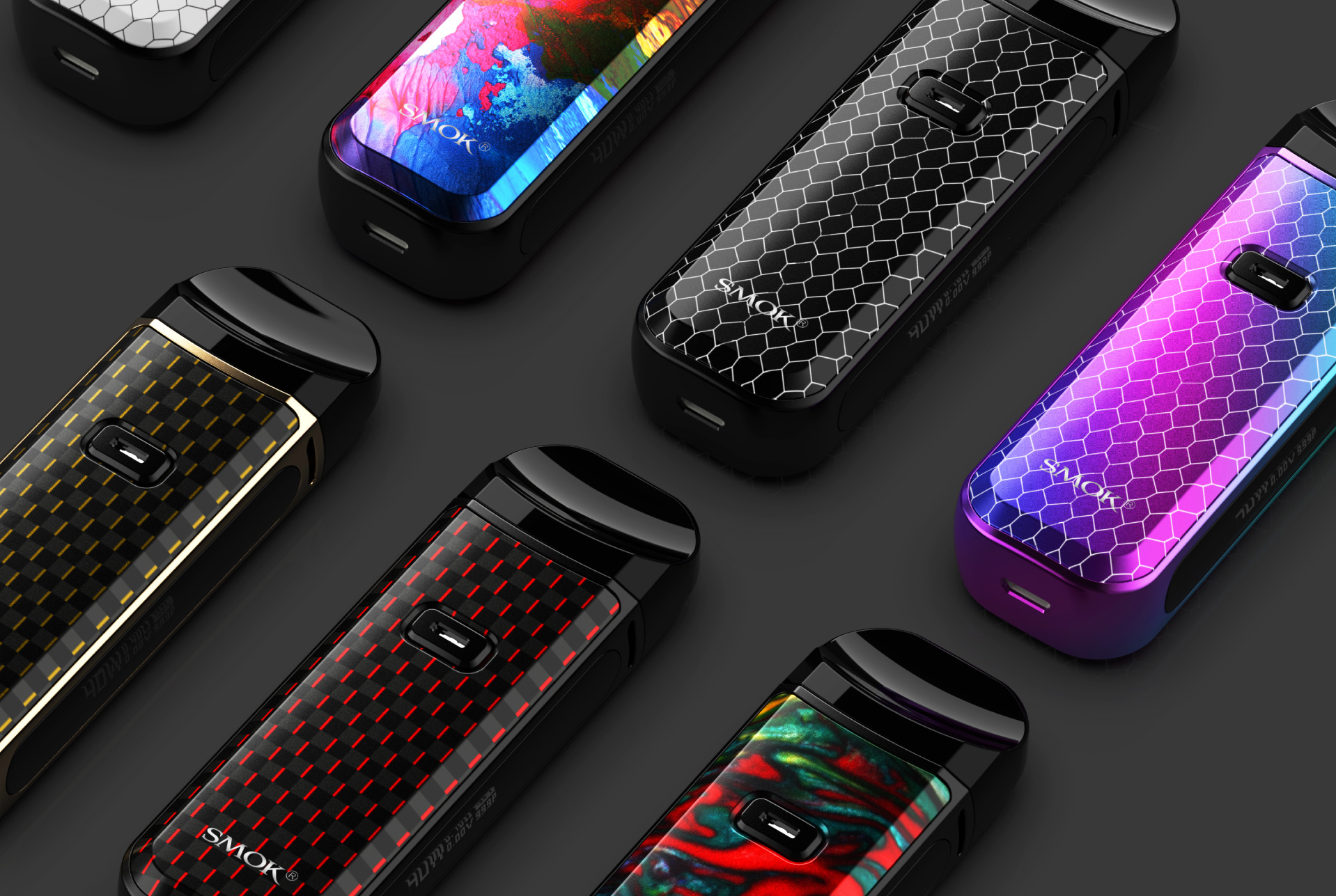 TWO PODS FOR DIVERSE VAPING PLEASURE
The kit includes two pods that are compatible with the coils of RPM series and nord series respectively.
They can be distinguished by the corresponding text ("RPM"/ "NORD") on the rubber plug.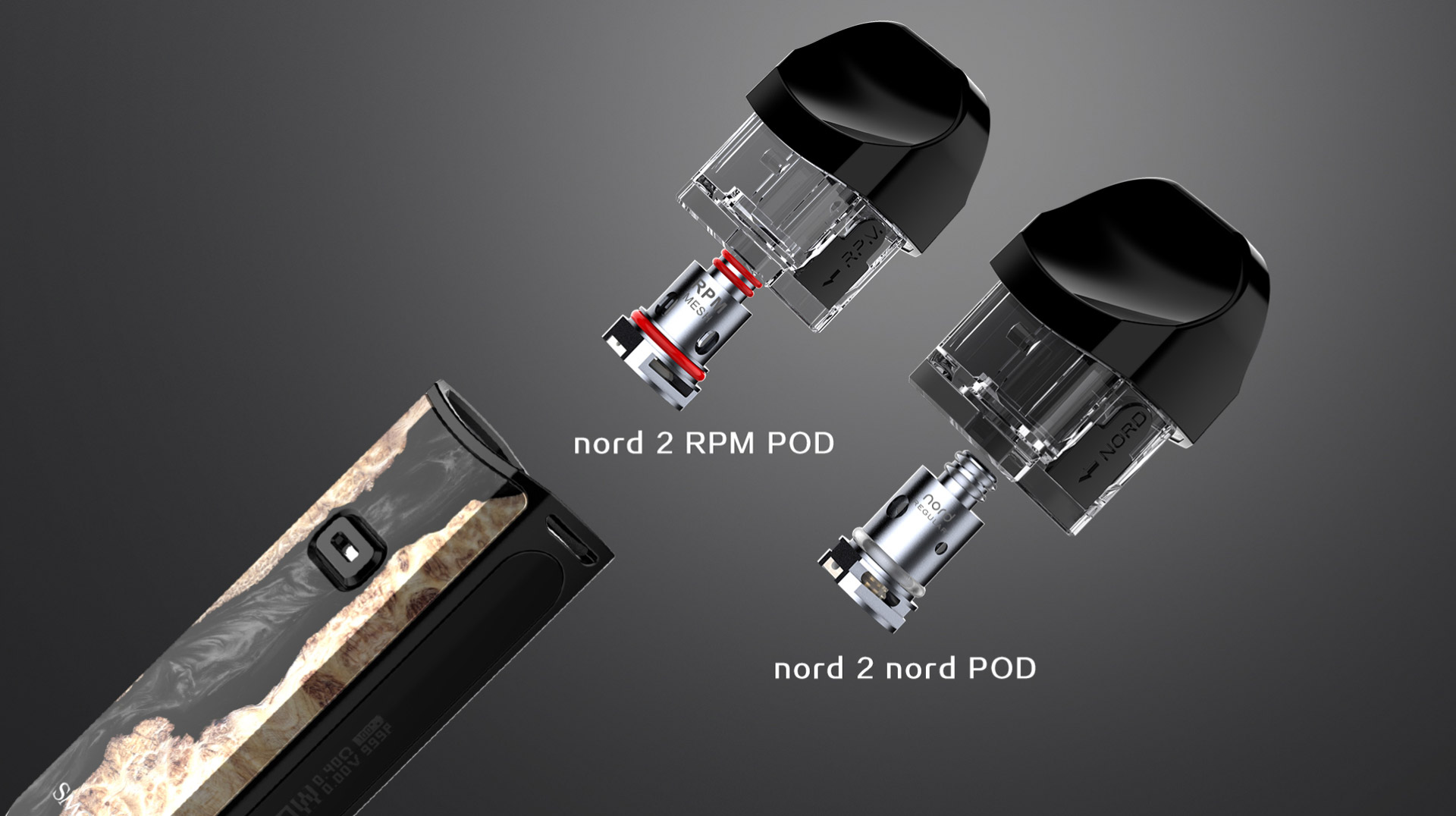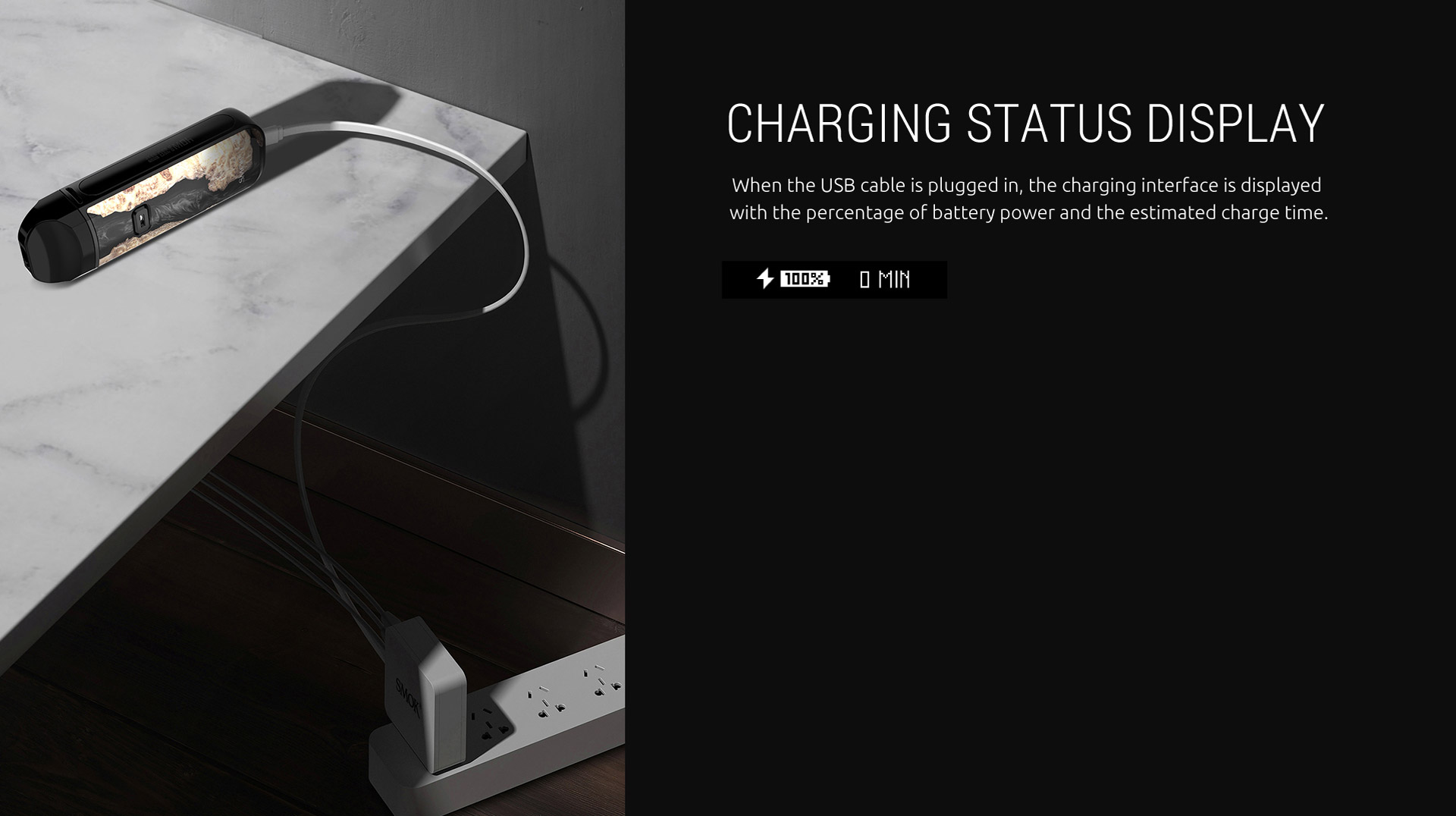 INTELLIGENT DETECTION
Smart detection helps to better understand the device status.