The Vaporesso Xros 3 vape kit is a straightforward option that is ideal for new vapers, and its built-in 1000mAh battery can support long vaping sessions. The kit comes complete with a 2ml refillable Xros pod that has a RDTL (Restricted Direct To Lung) coil built in, which eliminates the need for messy coil changes. It also includes a spare MTL (Mouth To Lung) pod in the box, so you can switch up your inhale style.
Features:
RDTL & MTL Vaping
Built-In 1000mAh Battery
Inhale Activated
Pulse Mode
2ml Refillable Pods
Integrated Coils
With inhale activation technology, there's no need to mess around with buttons or menus. Just puff on the mouthpiece of your Xros 3 and it will create a small amount of vapour for an MTL vape with the 1.0 Ohm pod installed. The 0.6 Ohm pod creates a moderate amount of vapour with a tighter draw, allowing for an RDTL vape. Thanks to its AXON chip, it also features Pulse Mode, which intensifies the power and flavour of your vape.
The Xros pod has a top-filling design and you can easily refill it via the port located underneath the mouthpiece; you don't even have to remove it from your device. It also features leak-resistant technology to cut down on mess. Thanks to its adjustable airflow, you can switch between a tighter or looser draw for a vape that suits you. Plus, the mesh design of the built-in coils heats up your e-liquid faster for better flavour. We recommend pairing either of the included pods with 50% VG e-liquid or higher PG options.
Contains
Vaporesso Xros 3 Device
0.6 Ohm Vaporesso Xros Pod (Pre-Installed)
1.0 Ohm Vaporesso Xros Pod
USB-C Charging Cable
User Manual
How To Set Up & Use Your Vaporesso XROS 3 Kit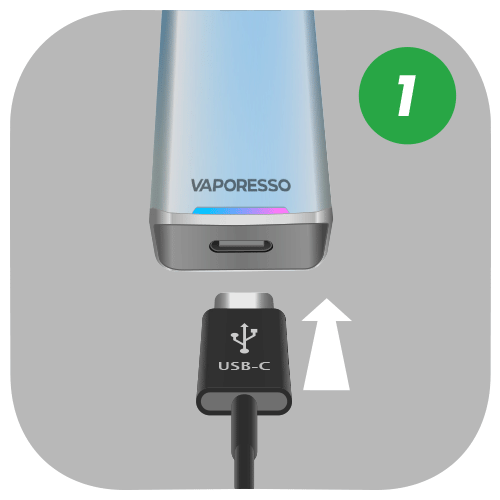 Charge Your XROS 3
Equipped with a long-lasting 1000mAh battery, make sure your kit is fully charged before using it. You can use the included cable and a full charge takes about an hour.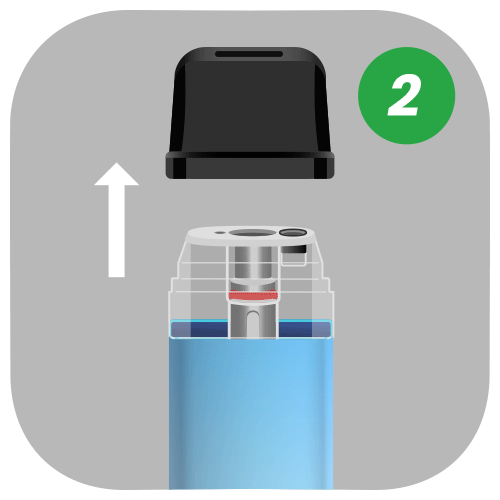 Remove The XROS 3 Mouthpiece
Take the XROS pod out of your kit and then remove the black mouthpiece. You won't need any tools, just push against the mouthpiece until it clicks off.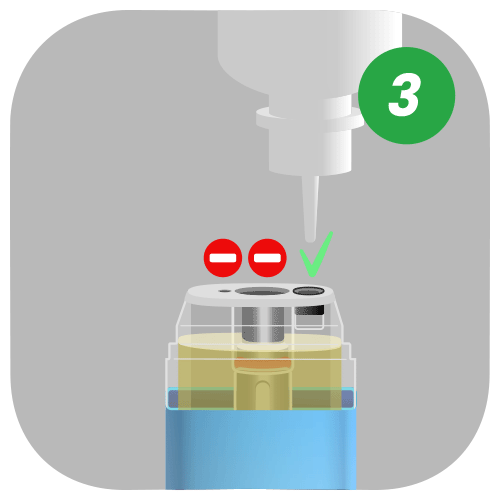 Fill The Vaporesso XROS 3 Pod
With the mouthpiece removed, you'll be able to see the filling port on the pod. Put the nib of your e-liquid bottle into the hole with the red underlay to refill.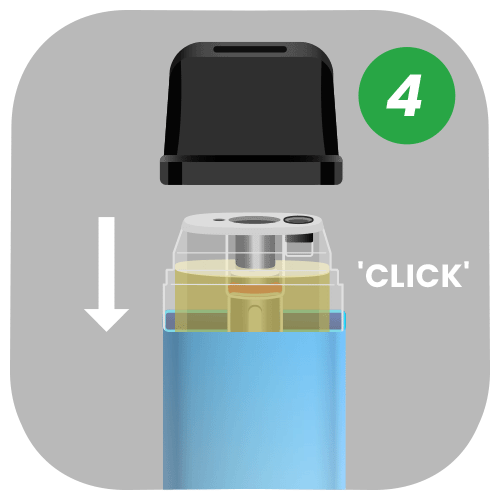 Reassemble Your XROS Pod
When it's refilled, reattach the black mouthpiece to your pod. You can put it in the kit if this feels a little fiddly. Push the mouthpiece back on until you hear a click.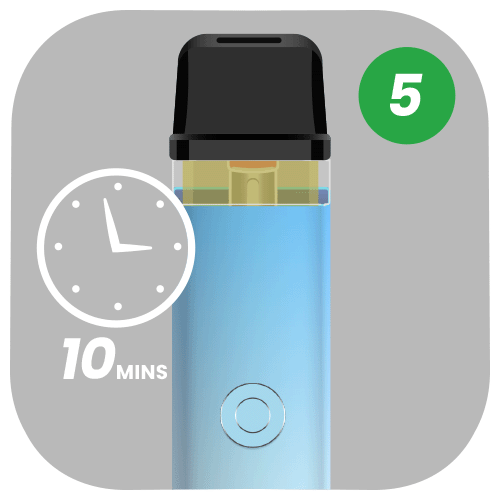 Prime Your XROS Coil
Leave your pod upright for five minutes to "prime" your coil. This gives the coil time to soak up e-liquid and can help it last longer.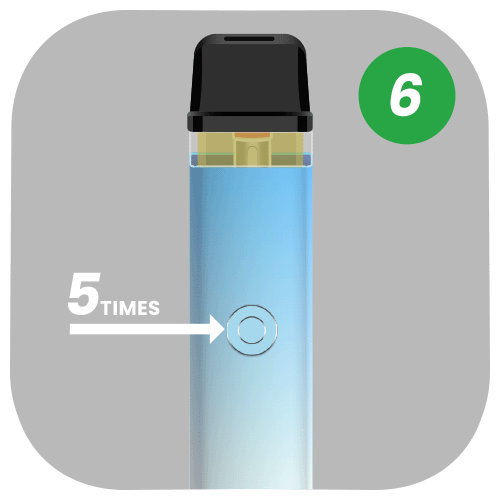 Unlock And Vape Your Vaporesso XROS 3 Kit
With the pod inserted into your kit you're ready to go, click the kit's firing button five times to unlock it. Press it again to vape and lock the kit when you're done.